(Português) Setembro Amarelo: Morte de Gatinho Acende Discussão Sobre o Suicídio Animal
ORIGINAL LANGUAGES, 28 Sep 2020
Renê Costa | ANDA Agência de Notícias de Direitos Animais – TRANSCEND Media Service
A consultora empresarial Priscila Nogueira perdeu seu gatinho Samir, após ele se jogar do 6° andar do seu prédio.
27 set 2020 – Em 1845, uma história curiosa apareceu nas páginas do Illustrated London News, um jornal da capital britânica. Um cachorro preto, descrito como "fino, bonito e valioso" teria "se jogado na água" em uma provável tentativa de suicídio. Suas pernas e patas estavam "perfeitamente imóveis" – algo incomum para um cão em um rio.
Mais estranho ainda: após ser retirado da água, o cachorro "rapidamente correu para a água e tentou afundar mais uma vez". O cachorro acabou morrendo, segundo noticiado no jornal britânico da época.
Mas quem pensa que esse caso da capital inglesa é incomum se engana. Para a consultora empresarial Priscila Nogueira, 58 anos, essa triste realidade foi presenciada em 2013. Na época, a ela cuidava de 11 gatos na sua residência no Rio de janeiro e após pedidos de protetores que relataram que não podiam ficar com o animal, ela decidiu adotar o pequeno gato Samir.
No começo, o pequeno gatinho não tinha muito interação com os outros gatos, ficando em um quarto separado por ser filhote. Mas, segundo relatos da tutora, foi a partir do momento que Samir começou a conviver com os outros gatos que começaram os problemas.
"Quando ele passou a ter mais interação com os outros gatos, ele começou a apanhar muito. Na época eu cuidava de mais de 11 gatos e três deles eram muito territorialistas e não gostavam dele de jeito nenhum", relembrou a consultora empresarial em entrevista à ANDA.
"Ele era um gato que não saia do meu colo, porque ele tinha medo dos outros gatos. E para a minha infelicidade teve um dia que eu já estava no meu apartamento em São Paulo, trabalhando no meu escritório quando eu vi o Samir correndo para a janela e uma gata preta correndo atrás dele", disse.
"Dali a pouco, uns cinco minutos depois toca meu interfone, o porteiro do meu condomínio perguntando se eu tinha um gato preto e branco, eu disse que sim. Ele infelizmente me disse que tinha caído um gato das janelas dos apartamentos e tinha vindo à óbito. Mas até o momento não acreditava que seria o Samir, fiquei desconfiada e decidi ir no quarto e olhar a janela, e para minha triste surpresa, quando olhei a janela, ela estava toda cortada, o Samir roeu a tela e pulou", declarou Priscila.
Para a consultora empresarial esse momento foi um dos episódios mais difíceis da sua vida. "Para mim foi chocante, foi uma situação que nunca tinha presenciado na minha vida e olha que tenho gatos desde meus nove anos de idade", relatou.
Priscila ainda conta que após o acontecido começou a prestar mais atenção na rotina e no convívio entre os seus gatos. "Meus gatos sempre foram muito tranquilos e sociáveis. Mas pela primeira vez eu pensei no que o veterinário falava, que eu tinha gatos demais e que os gatos são animais territorialistas", salientou a cuidadora.
Atualmente, a consultora tutela sete gatos, os mesmos gatos que tinha na época do acidente. "Não adotei nenhum gato depois do acidente do Samir, respeitei o fato de que poderia causar muito estresse aos gatos da minha casa", concluiu Priscila.
Gatos podem se suicidar?
Para a bióloga, mestre e doutora em psicobiologia Juliana Damasceno, 32 anos, especialista em comportamento e bem-estar dos gatos, é improvável que um gato possa se suicidar.
"Os gatos, como qualquer animal, são extremamente ligados à sua ancestralidade e ao seu comportamento selvagem. Eles têm um instinto de sobrevivência acima de tudo. Então nesse caso, do gato (Samir), ele roeu a tela na tentativa de fugir daquele ambiente hostil, onde ele estava sendo expulso", declarou a especialista.
"Jamais um gato vai se jogar de um ambiente, o estresse desse gatinho foi tão alto que ele roeu a tela para escapar daquele espaço no qual estavam os agentes estressores prejudiciais a sua saúde física e psicológica", afirmou a bióloga.
Para a bióloga, as pessoas têm que ficar atentas ao comportamento e ao manejo dos gatos quando existem mais de um felino em casa, prática conhecida como "multicat".
"Quando a gente força os gatos a saírem das suas colônias e coloca esses animais para conviver em sociedade isso pode provocar conflitos, pois, eles vêm de origens diferentes, então é essencial um manejo adequado em casas que existem mais de um gato", ressaltou Juliana.
Segundo a pesquisadora, existe outro problema muito comum em um relacionamento entre humanos e os gatos, que é a transferência de características humanas para os animais, conhecido como "humanização".
"As pessoas têm que procurar profissionais capacitados para auxiliar a identificar as questões que acontecem com os gatos, em níveis comportamentais e fisiológicos, para que consigamos ter um manejo adequado desses animais e não transferir emoções e sentimentos humanos para os animais", concluiu a especialista.
____________________________________________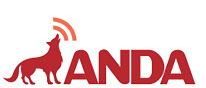 ANDA–Agência de Notícias de Direitos Animais: informar para transformar. A ANDA difunde na mídia os valores de uma nova cultura, mais ética, mais justa e preocupada com a defesa e a garantia dos direitos animais. É o primeiro portal jornalístico do mundo que combate a violência social e a destruição do meio ambiente a partir da defesa dos direitos dos animais. Contato: faleconosco@anda.jor.br
Tags:
Animals
DISCLAIMER: The statements, views and opinions expressed in pieces republished here are solely those of the authors and do not necessarily represent those of TMS. In accordance with title 17 U.S.C. section 107, this material is distributed without profit to those who have expressed a prior interest in receiving the included information for research and educational purposes. TMS has no affiliation whatsoever with the originator of this article nor is TMS endorsed or sponsored by the originator. "GO TO ORIGINAL" links are provided as a convenience to our readers and allow for verification of authenticity. However, as originating pages are often updated by their originating host sites, the versions posted may not match the versions our readers view when clicking the "GO TO ORIGINAL" links. This site contains copyrighted material the use of which has not always been specifically authorized by the copyright owner. We are making such material available in our efforts to advance understanding of environmental, political, human rights, economic, democracy, scientific, and social justice issues, etc. We believe this constitutes a 'fair use' of any such copyrighted material as provided for in section 107 of the US Copyright Law. In accordance with Title 17 U.S.C. Section 107, the material on this site is distributed without profit to those who have expressed a prior interest in receiving the included information for research and educational purposes. For more information go to: http://www.law.cornell.edu/uscode/17/107.shtml. If you wish to use copyrighted material from this site for purposes of your own that go beyond 'fair use', you must obtain permission from the copyright owner.