Varieties of Tone of Voice and Engagement with Global Strategy
TRANSCEND MEMBERS, 16 Nov 2020
Anthony Judge | Laetus in Praesens – TRANSCEND Media Service
Alternating Between a Requisite Variety of Voices to Engender Coherence?
Introduction
16 Nov 2020 – Considerable attention is now given to the tone-of-voice appropriate to engaging with a chosen audience when marketing a product or service. Understandings of tone-of-voice are variously considered important in other domains where persuasive engagement is sought. These may include politics, religion, drama, the military, or the arts in general. They extend to engagement with animals, especially domestic animals.
Although the matter is subject to continuing review regarding nonverbal communication, it has been estimated that 7 percent of meaning is communicated through the spoken word, 38 percent through tone of voice, and 55 percent through body language according to the 7-38-55 rule first formulated by Albert Mehrabian (Silent Messages, 1971). This rule has been variously misinterpreted and subject to criticism, although considerable importance continues to be attached to tone-of-voice (irrespective of any rule and its relevance across cultures).
Clearly with the massive shift to dependence on virtual communication, irrespective of the availability of text or transcripts, there is a case for recognizing how the discourse regarding strategic issues of social change are affected by tone-of-voice in webinars, videos, podcasts, and other such modalities. Any effort to present strategic new thinking in the form of a global strategy therefore merits particular consideration of tone-of-voice.
A current example is offered by the promotion by the World Economic Forum of a Global Reset (Klaus Schwab, The Global Reset, 2020). What tone-of-voice will be appreciated and by whom — and what form will be alienating to whom? Is the mutual alienation of adherents of the World Economic Forum and the World Social Forum explicable to some degree in terms of tone-of-voice? Arguably a similar challenge is faced by the new administration of the USA in endeavouring to heal the nation. The necessity for the United Nations General Assembly to be conducted virtually in 2020, clearly raises issues of tone-of-voice, especially given the requirement of interpreting presentations into the distinctive languages of the UN.
These example frame the more general question of how any globally integrative strategy can be credibly presented in the expectation of widespread uptake. It could be asked to what extent tone-of-voice has been a consideration in presentations of the UN's Sustainable Development Goals. If there are distinct preferences for particular tones-of-voice, in contrast to those which are actively disliked, how is any singular strategy to be articulated? If the strategy is understood to require articulation in multiple tones-of-voice, how many might be required? How would any conflict between them be managed? The issue is strikingly illustrated by the multiplicity of conflicting religions, raising the question as to whether their unresolved conflicts are associated with their distinctive tones-of-voice — to a far higher degree than is suspected.
In the case of the proposed Global Reset this is specifically grounded in stakeholder capitalism. This implies a set of distinctive stakeholders. According to marketing principles, engaging with a variety of stakeholders could then be understood as requiring distinctive tones-of-voice. This would then imply a higher order of understanding of how these are to be managed  coherently — with the added requirement of avoiding any accusation of cynicism, as is evident in the case of politicians adjusting their message to different audiences.
Ironically the challenge for any global strategy has theological implications given that, especially for Christianity: In the beginning was the Word, and the Word was with God, and the Word was God (John 1:1). This is a commentary on the first phrase in the book of Genesis, shared by by the Abrahamic religions. As with any global strategy, does this invite reflection on the complex subtlety of the requisite tone-of-voice of any higher order? For those anticipating a future Messiah with the prophesied capacity of speaking comprehensibly to all, again the question is the role of tone-of-voice in that process.
Much reference is made to human values in public discourse regarding global strategy, to respect for them, and to their cultivation. There is however considerable confusion as to what they are and how many there are to be meaningfully distinguished. Consequently the universe of human values could be appropriately caricatured as a morass. A major issue, especially in English, is the multiple connotations and ambiguities of any single word by which a value is indicated. Clarifying this ambiguity was a focus of the Human Values Project whose results continue to be presented in the online database of the Encyclopedia of World Problems and Human Potential.
Of relevance to the exploration in the following is the association established between the words in the various extensive lists of the types of tones-of-voice and those which are variously used to indicate human values. This suggests that human values are primarily communicated through tone-of-voice, rather than by words as is so commonly assumed. There is therefore a case for reconciling tone-of-voice with values to a far higher degree. The following exercise uses the organization of values explored in the earlier project to that end, notably the distinction between constructive and destructive values as this helps to clarify and extend the range of positive and negative tones-of-voice.
In the absence of any widely agreed organization of values (or of tones-of-voice), there is a case for noting the extensive research on the multidimensional organization of tones in music. How such tones relate to tone-of-voice is of course questionable, given the considerable terminological ambiguity regarding tone in different domains, as noted here. Despite this, there is the possibility that the organization of tones in music may suggest ways of thinking about those in both tones-of-voice and human values. The possibility is especially fruitful given the degree to which harmony and its relation to discord is important in both cases.
The following exercise is biased in seeking to encompass a wider variety of values and tones-of-voice and how such a universe might be comprehensibly portrayed. However there is necessarily the fundamental issue of how broader articulations can be compressed to simpler forms by acceptable clustering to facilitate such comprehension and recognition of memorable coherence. This focuses the question on how many values or tones of voice merit distinction for certain purposes, and how to switch between more detailed and more general articulations.
To this end illustrations are presented of many polyhedra which may enable both the mapping of many tones-of-voice and a sense of the coherence of the pattern they together represent in presentation of a global strategy. In that light it is suggested that the current organization of values and tones-of-voice could be caricatured as laundry lists or rough uncut diamonds — in a period when there is a need for forms of organization which combine the hardness of diamond with its remarkably attractive aesthetic qualities. The question is then how to cut the raw diamonds to elicit their value for all.
This exercise follows from earlier preoccupations (Hearing the Variety of Voices in Climate Change Discourse: recognizing the challenge of soundscape comprehension in controversy and emergency, 2019; Questionable Classification of Figures of Speech — as fundamental to the need for powerful rhetoric in governance, 2016).
The exploration has been provoked by the possibility that there is an unrecognized bias in the range of tones-of-voice predominantly favoured in politics, marketing and advertising. As exemplified in the case of religion, this bias may be essentially unfruitful with regard to eliciting coherence in response to any proposed global strategy — especially in the light of distinctive cultural preferences.
_________________________________________________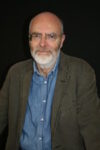 Anthony Judge is a member of the TRANSCEND Network for Peace Development Environment and mainly known for his career at the Union of International Associations (UIA), where he has been Director of Communications and Research, as well as Assistant Secretary-General. He was responsible at the UIA for the development of interlinked databases and for publications based on those databases, mainly the Encyclopedia of World Problems and Human Potential, the Yearbook of International Organizations, and the International Congress Calendar. Judge has also personally authored a collection of over 1,600 documents of relevance to governance and strategy-making. All these papers are freely available on his personal website Laetus in Praesens. Now retired from the UIA, he is continuing his research within the context of an initiative called Union of Imaginable Associations. Judge is an Australian born in Egypt, a thinker, an author, and lives in Brussels. His TMS articles may be accessed HERE. (Wikipedia)
This work is licensed under a Creative Commons Attribution-NonCommercial 4.0 International License.
Tags:
Communication
DISCLAIMER: The statements, views and opinions expressed in pieces republished here are solely those of the authors and do not necessarily represent those of TMS. In accordance with title 17 U.S.C. section 107, this material is distributed without profit to those who have expressed a prior interest in receiving the included information for research and educational purposes. TMS has no affiliation whatsoever with the originator of this article nor is TMS endorsed or sponsored by the originator. "GO TO ORIGINAL" links are provided as a convenience to our readers and allow for verification of authenticity. However, as originating pages are often updated by their originating host sites, the versions posted may not match the versions our readers view when clicking the "GO TO ORIGINAL" links. This site contains copyrighted material the use of which has not always been specifically authorized by the copyright owner. We are making such material available in our efforts to advance understanding of environmental, political, human rights, economic, democracy, scientific, and social justice issues, etc. We believe this constitutes a 'fair use' of any such copyrighted material as provided for in section 107 of the US Copyright Law. In accordance with Title 17 U.S.C. Section 107, the material on this site is distributed without profit to those who have expressed a prior interest in receiving the included information for research and educational purposes. For more information go to: http://www.law.cornell.edu/uscode/17/107.shtml. If you wish to use copyrighted material from this site for purposes of your own that go beyond 'fair use', you must obtain permission from the copyright owner.