Jabberfear: Indoctrination, Fear-of-the-Jab, and Vaccination Passports?
TRANSCEND MEMBERS, 21 Dec 2020
Anthony Judge | Laetus in Praesens – TRANSCEND Media Service
[Note from TMS editor: Addendum to a publication from 7 Dec 2020: Jabbercovid from the Jabberplex: In Celebration of the Jabber Strategy Ensuring a Jab-for-All as a Global Panacea]

************
21 Dec 2020 – There is now a rapidly emerging confluence of dynamics associated with the pandemic — usefully caricatured as a jabberplex. These include:
This confluence of factors merits comparison with long-deprecated historical processes:
fundamental need for uncritical universal acceptance of a singular worldview, whether Christian, Islamic, or otherwise
fear of alternative perspectives, as in the colonial encounter with indigenous peoples holding deprecated worldviews
necessity for systematic indoctrination in support of a singular perspective through educational curricula, mass media, and propaganda — a form of "vaccination" in its own right
imposition of a dominant language reflective of that worldview — to the point of prohibiting use of any traditional language or celebration of its cultural value
Parallels with symbols of the past can be usefully highlighted:
Ironically the right to wear symbols of belief (currently variously challenged) is now in process of transformation into an obligation to carry an immunity passport. Curiously no mention is yet made of the historical counterpart, namely the obligation of dissidents to be visually identifiable (as in the case of those required to wear Jewish badges, in contrast to the Hakenkreutz).
Such parallels acquire a degree of focus through the symbolic gestures by leaders, most recently through media dissemination of their vaccination. The highly questionable nature of the latter is evident in that it is impossible to prove that the syringe did not contain water — given the resources which could be deployed for such staging (Covid: US Vice-President Mike Pence receives vaccine live on TV, BBC News, 18 December 2020; Obama, Bush and Clinton pledge to film themselves getting Covid vaccine, BBC News, 3 December 2020). The staging is thus a distortion of the nature of the fear-of-the-jab which is primarily associated with its after-effects, not with vaccination itself.
In the purported quest for global unity over many decades, it is remarkable to note the degree to which the jabberplex has been able to achieve it by a "backdoor" — by the imposition of unity through invoking fear globally to an unprecedented degree. This is effectively a replication of historical patterns rendered more effective by media framing of pandemic cases and fatalities in excess of those of world wars of the past.
The strategy is all the more remarkable in that it avoids any need to respond to other issues on which appeals for unity have been made, most notably those relating to climate change and poverty. It is in this sense that, rather than any focus on the physical nature of the viral disease (and future mutations), there is a case for a focus on memetic viruses and their mutations (Memetic and Information Diseases in a Knowledge Society, 2008; Richard Dawkins, Viruses of the Mind, 1991). The study of memetics focuses in particular on meme complexes (or memeplexes), namely groups of memes found together. There is a case for recognizing that, in addition to injection being a metaphor (as previously indicated), vaccination itself merits exploration from that perspective.
Understood in that light, in the current crisis of global governance, social order and collective intelligence, there is effectively a quest for a form of "innoculation" against disorder — of which disease and disinformation are obvious metaphors. This justifies the pressure to conform to mainstream thinking — with an implication that it is a remedial "truth serum" that must necessarily be innoculated. Ironically reference to "mainstream" recalls use of "mainlining" — a slang term for intravenous injection of drugs as a means for many of reframing the problematic encounter with conventional reality (Barry I. Liskow, The Politics of Drugs: marijuana to mainlining, JAMA Network, 3 May 1976; Holly M. Karibo, Mainlining along the Line: building a transnational drug market, North Carolina Scholarship Online, 2015).
Is recognizing COVID as standing for Christian Overreaction to Viral Infection Disinformation a part of that memeplex? Whilst the response to COVID has been widely framed as a global "war", is there also an unexamined sense in which this is a "memetic war" — effectively camouflaged (Joshua Philipp, Memetic Warfare: spreading weaponized ideas for influence and control, The Epoch Times, 20 February 2018; James Scott, Information Warfare: the meme is the embryo of the narrative illusion, 2018)? What role is memetic engineering playing with respect to the response to the pandemic (Douglas Selvage, Memetic Engineering: conspiracies, viruses and historical agency, Open Democracy, 22 October 2015)?
_________________________________________________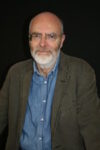 Anthony Judge is a member of the TRANSCEND Network for Peace Development Environment and mainly known for his career at the Union of International Associations (UIA), where he has been Director of Communications and Research, as well as Assistant Secretary-General. He was responsible at the UIA for the development of interlinked databases and for publications based on those databases, mainly the Encyclopedia of World Problems and Human Potential, the Yearbook of International Organizations, and the International Congress Calendar. Judge has also personally authored a collection of over 1,600 documents of relevance to governance and strategy-making. All these papers are freely available on his personal website Laetus in Praesens. Now retired from the UIA, he is continuing his research within the context of an initiative called Union of Imaginable Associations. Judge is an Australian born in Egypt, a thinker, an author, and lives in Brussels. His TMS articles may be accessed HERE. (Wikipedia)
This work is licensed under a Creative Commons Attribution-NonCommercial 4.0 International License.
Go to Original – laetusinpraesens.org
Tags:
COVID-19
,
Coronavirus
DISCLAIMER: The statements, views and opinions expressed in pieces republished here are solely those of the authors and do not necessarily represent those of TMS. In accordance with title 17 U.S.C. section 107, this material is distributed without profit to those who have expressed a prior interest in receiving the included information for research and educational purposes. TMS has no affiliation whatsoever with the originator of this article nor is TMS endorsed or sponsored by the originator. "GO TO ORIGINAL" links are provided as a convenience to our readers and allow for verification of authenticity. However, as originating pages are often updated by their originating host sites, the versions posted may not match the versions our readers view when clicking the "GO TO ORIGINAL" links. This site contains copyrighted material the use of which has not always been specifically authorized by the copyright owner. We are making such material available in our efforts to advance understanding of environmental, political, human rights, economic, democracy, scientific, and social justice issues, etc. We believe this constitutes a 'fair use' of any such copyrighted material as provided for in section 107 of the US Copyright Law. In accordance with Title 17 U.S.C. Section 107, the material on this site is distributed without profit to those who have expressed a prior interest in receiving the included information for research and educational purposes. For more information go to: http://www.law.cornell.edu/uscode/17/107.shtml. If you wish to use copyrighted material from this site for purposes of your own that go beyond 'fair use', you must obtain permission from the copyright owner.