Living within a Self-engendered Simulation
TRANSCEND MEMBERS, 4 Jan 2021
Anthony Judge | Laetus in Praesens - TRANSCEND Media Service
Re-cognizing an Alternative to Living within the Simulation of an Other
Introduction
There is an ongoing debate among scientists as to whether humanity and the planetary environment are best understood as part of a simulation developed and maintained by an advanced race of extraterrestrials. As a speculative argument, this offers one way of understanding why humanity has not been contacted by ETs — if humans could comprehend the form which such contact might take. The question has notably been framed by the Fermi paradox, namely the apparent contradiction between the lack of evidence for extraterrestrial civilizations and various high estimates for their probability.
There have been many attempts to explain the Fermi paradox, primarily suggesting that intelligent extraterrestrial beings are extremely rare, that the lifetime of such civilizations is short, or that they exist despite the inability of humans to detect them (for various reasons). The paradox continues to be debated in a context in which there is increasing attention to the number of exoplanets detected, now held to be capable of supporting life as it is known to humanity — understood as planetary habitability. The SETI quest for extraterrestrial intelligence continues (Daniel Clery, How big money is powering a massive hunt for alien intelligence, Science, 10 September 2020). This is complemented by the challenge of communication with extraterrestrial intelligence (CETI).
As addressed here, the question follows from a long philosophical and scientific history of speculation as to the possibility that reality — as perceived and comprehended by humans — is an illusion of some kind. Such speculation includes the renowned "Butterfly Dream" of Zhuangzi and Indian reflection on Maya. The first to state the basic concept of reality as a simulation was Plato in 380 BCE in the famous Allegory of the Cave, describing people imprisoned since childhood (but not since birth) and led to believe that artificial light-based representations of reality were truly real when, in fact, they were a fabricated illusion. Experience of simulated reality has long been explored by science fiction.
Recent focus has been given to the possibility by Nick Bostrom with regard to what is now termed the simulation hypothesis (Are You Living in a Computer Simulation?. Philosophical Quarterly. 53, 2003, 211; The Simulation Argument: why the probability that you are living in a matrix is quite high, Times Higher Education Supplement, 16 May 2003). The possibility has been framed as a form of video game by Rizwan Virk (The Simulation Hypothesis: an MIT computer scientist shows why AI, quantum physics and Eastern mystics all agree we are in a video game, 2019). Whether this is of significance or not is another matter, as argued by Peter Ball (We Might Live in a Computer Program — but it may not matter, BBC, 5 September 2016)
Bostrom's argument, understood as a trilemma, posits that at least one of the following statements is very likely to be true:
the fraction of human-level civilizations that reach a posthuman stage is very close to zero;
the fraction of posthuman civilizations that are interested in running ancestor-simulations is very close to zero;
the fraction of all people with our kind of experiences that are living in a simulation is very close to one.
The argument developed in what follows is that, as framed, the simulation hypothesis is of little relevance to humanity in its current state of crisis. The question here is: can the framing of the simulation hypothesis be extended to render it of greater interest to individuals and of greater relevance to global governance.
However hypothetical, reference to extraterrestrials is a useful device in challenging present-day conventional understanding, given the many surprises the future may hold in store. This exercise follows from previous uses of the device for this purpose (Anticipation of Judicial Inquisition of Humans by Extraterrestrials, 2020; Writing Guidelines for Future Occupation of Earth by Extraterrestrials, 2010; Sensing Epiterrestrial Intelligence (SETI): embedding of "extraterrestrials" in episystemic dynamics? 2013).
The latter helps to make the point that the alienation engendered by the processes of global civilization is effectively engendering "terrestrial extras" (exploiting the terminology of drama). As "aliens", and in the absence of any analogous "SETI" initiative by which the intelligence of such "nobodies" can be detected, communication with them poses an increasing challenge.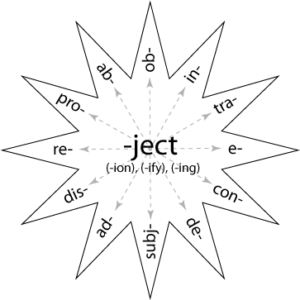 TO CONTINUE READING Go to Original – laetusinpraesens.org
Tags:
Earth
,
Extraterrestrial Life
,
Humans
DISCLAIMER: The statements, views and opinions expressed in pieces republished here are solely those of the authors and do not necessarily represent those of TMS. In accordance with title 17 U.S.C. section 107, this material is distributed without profit to those who have expressed a prior interest in receiving the included information for research and educational purposes. TMS has no affiliation whatsoever with the originator of this article nor is TMS endorsed or sponsored by the originator. "GO TO ORIGINAL" links are provided as a convenience to our readers and allow for verification of authenticity. However, as originating pages are often updated by their originating host sites, the versions posted may not match the versions our readers view when clicking the "GO TO ORIGINAL" links. This site contains copyrighted material the use of which has not always been specifically authorized by the copyright owner. We are making such material available in our efforts to advance understanding of environmental, political, human rights, economic, democracy, scientific, and social justice issues, etc. We believe this constitutes a 'fair use' of any such copyrighted material as provided for in section 107 of the US Copyright Law. In accordance with Title 17 U.S.C. Section 107, the material on this site is distributed without profit to those who have expressed a prior interest in receiving the included information for research and educational purposes. For more information go to: http://www.law.cornell.edu/uscode/17/107.shtml. If you wish to use copyrighted material from this site for purposes of your own that go beyond 'fair use', you must obtain permission from the copyright owner.