The Biden Administration's Continued Push for Julian Assange's Extradition Is Bad News for Journalism
WHISTLEBLOWING - SURVEILLANCE, 15 Feb 2021
James Risen | The Intercept - TRANSCEND Media Service
A successful prosecution of the WikiLeaks founder could empower governments to go after journalists for publishing classified information.
11 Feb 2021 – During the course of his career as the founder of WikiLeaks, Julian Assange has managed to anger both of America's major political parties.
When WikiLeaks first began publishing leaked documents from the U.S. military and the State Department during the Obama administration, both Republican and Democratic politicians denounced Assange. Obama's Justice Department investigated him and very nearly indicted him under the Espionage Act. The Obama administration backed away from charging him only because they realized that doing so could lead to the prosecution of more conventional journalists and news organizations, including those, like the New York Times, that collaborated with Assange to publish stories based on the documents given to WikiLeaks.
During his 2016 campaign, Donald Trump regularly lauded WikiLeaks for publishing leaked documents from the Democratic Party, including from Hillary Clinton's campaign. The documents had been turned over to WikiLeaks by a front for Russian intelligence, which had successfully hacked the Democrats. That led to intense Democratic anger against Assange and WikiLeaks — anger that has not abated.
But after Trump took office, his administration turned on Assange. The Trump Justice Department followed through with the indictment originally considered by the Obama administration. Trump refused to pardon Assange in his final days in office, despite an intense lobbying campaign by Assange's allies and press freedom advocates. Assange was left in a British prison.
Now a third president must decide what to do with Assange, and the early signs do not look good for the WikiLeaks founder.
The Biden Justice Department is expected to continue to try to extradite Assange from Britain so that he can face the charges brought by the Trump administration. In January, a British judge denied an extradition request from the United States, arguing that Assange's mental condition is so bad that he might kill himself in the American prison system. The judge set Friday as the deadline for an appeal of her extradition ruling by the U.S. Justice Department. The Justice Department has now said that it plans to file an appeal.
Earlier this week, a group of press freedom organizations, including the Press Freedom Defense Fund, of which I am the director, sent a letter to the Justice Department asking that the case against Assange be dropped. (The Press Freedom Defense Fund is a program of First Look Media, which also publishes The Intercept.) But the Biden Justice Department's decision to continue the Trump administration's efforts to extradite Assange indicates that bipartisan fury at the WikiLeaks founder blinds leaders of both parties to what his prosecution could do to press freedom.
The fact that Assange is so widely despised by the American political leadership — and that so many U.S. officials from both parties would be happy to see him in an American prison — may lead to very bad law that could pose a serious threat to American journalism. If the Assange prosecution is successful, it will set a dangerous legal standard. It will open the door for the government to prosecute journalists for publishing classified information, even if doing so is in the public interest.
The case against Assange has nothing to do with his role in the 2016 hack of the Democratic Party. The indictment is about the leak of secret military and State Department documents to WikiLeaks more than a decade ago and focuses on Assange's relationship with Chelsea Manning, the former Army intelligence analyst who was the source of the documents. The Trump Justice Department charged that Assange aided Manning in efforts to gain access to a U.S. military database; the charges against Assange were later broadened, and he was indicted under the Espionage Act.
The Assange case could allow prosecutors to build criminal cases against journalists who obtain government secrets based on their interactions with their sources. Prosecutors can look at the electronic footprints of reporters and their sources, and try to determine whether they can charge journalists under anti-hacking laws if they encourage their sources to give them secret information. Investigative reporters throughout the country could face criminal liability simply for meeting with sources and encouraging them to provide information.
That would make it nearly impossible for reporters to aggressively cover the Pentagon, the CIA, or the National Security Agency — and ultimately imperil the American republic.
___________________________________________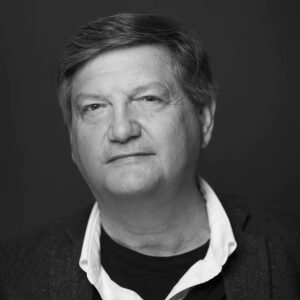 James Risen is an author, reporter and investigative journalist who has exposed various illegal activities by the US government and who is facing imprisonment for refusing to reveal the identity of one of his sources. In his book, State of War: The Secret History of the CIA and the Bush Administration, Risen cites information from an unnamed intelligence agent about a CIA operation, Operation Merlin, which sought to disrupt Iran's nuclear program. On 2 June, 2014 the US Supreme Court decided not to intervene. Risen has categorically insisted that he will accept imprisonment before violating the confidentiality of his source.
Tags:
Activism
,
Assange
,
Big Brother
,
Ecuador
,
Human Rights
,
Journalism
,
Justice
,
Media
,
Surveillance
,
Sweden
,
Torture
,
UK
,
UN
,
USA
,
Violence
,
Whistleblowing
,
WikiLeaks
DISCLAIMER: The statements, views and opinions expressed in pieces republished here are solely those of the authors and do not necessarily represent those of TMS. In accordance with title 17 U.S.C. section 107, this material is distributed without profit to those who have expressed a prior interest in receiving the included information for research and educational purposes. TMS has no affiliation whatsoever with the originator of this article nor is TMS endorsed or sponsored by the originator. "GO TO ORIGINAL" links are provided as a convenience to our readers and allow for verification of authenticity. However, as originating pages are often updated by their originating host sites, the versions posted may not match the versions our readers view when clicking the "GO TO ORIGINAL" links. This site contains copyrighted material the use of which has not always been specifically authorized by the copyright owner. We are making such material available in our efforts to advance understanding of environmental, political, human rights, economic, democracy, scientific, and social justice issues, etc. We believe this constitutes a 'fair use' of any such copyrighted material as provided for in section 107 of the US Copyright Law. In accordance with Title 17 U.S.C. Section 107, the material on this site is distributed without profit to those who have expressed a prior interest in receiving the included information for research and educational purposes. For more information go to: http://www.law.cornell.edu/uscode/17/107.shtml. If you wish to use copyrighted material from this site for purposes of your own that go beyond 'fair use', you must obtain permission from the copyright owner.