The Medical Industrial Complex: Never a Cure to Be Found
SPOTLIGHT, 22 Mar 2021
Dr. John Reizer | NoFakeNews - TRANSCEND Media Service
It's vitally important to understand how the medical industrial complex operates in order to understand why there have never been any cures to some diseases.
Now I understand that some people like to point out that surgeons can cure tonsillitis, appendicitis, infected gallbladders, and a plethora of other conditions by removing diseased tissues. But that's not technically a cure because the surgeon is cutting out the disease and not really curing anything. If done often enough, this practice would make the patient disappear.
In addition to those claims, others like to point out that Polio and Smallpox were cured through vaccination programs. This is also not accurate because both of these diseases declined through natural adaptations within human physiology, better sanitation, better public health practices, and some very clever statistical reporting by regulating agencies that reclassified Polio as viral meningitis after vaccines were administered. This is also the case with other diseases that were supposedly brought under control with vaccines. All of these claimed diseases declined in locations where vaccines were not administered, and often at a faster rate than the places where the medications were used. But we never hear about these facts.
In order to cure anything, a physician or the medicine he or she applies would have to cause the diseases involved to be replaced with new, healthy cells and tissues that are able to function normally from a physiological standpoint. This criteria is not even close to being satisfied in modern allopathic medicine. Only the body can cure specific diseases or more appropriately named, physiological expressions.
The medical industrial complex, for the most part, owns the named physiological expressions we commonly refer to as diseases. In reality, there are no diseases in existence. There are only physiological expressions that occur when the body is functioning in a state of ease (health) and also when the body is functioning in a state of dis-ease (loss of health).
Long ago, the medical industrial complex categorized various physiological expressions of dis-ease and named them as individual diseases. They own the rights to the named entities, and the surgical and chemical treatment protocols associated with them.
If you're not in the medical club, you have no legal rights to claim that you can treat or cure these diseases. And if you attempt to do so, there are regulatory agencies like the FDA that will quickly remind you not to mess with their intellectual property. They don't fool around with violators that infringe on their territories.
There will never be cures produced by the medical industrial complex because the enterprise was designed to expand the named entities not reduce them. They're not in business to get rid of diseases, they're in business to profit from their intellectual property, and that is exactly what they do. One of the easiest ways they create new intellectual property (diseases) is through the administration of vaccines to the human population.
Please understand I am not writing that medical doctors and surgeons can never help a person that has a medical emergency. In certain, limited scenarios they can be the difference between life and death for a patient. But the same practitioners can also kill a person while attempting to manage their disease process through a lengthy treatment protocol.
If we truly want to change physiological expressions in human beings from states of dis-ease to states of ease, we must understand that the body functions as an entire organism. The body is not a group of independent systems as depicted in medical textbooks that function separately from one another. Health cannot and will not be achieved through the application of drugs and surgeries that are targeting individual body systems.
Various physiological expressions of dis-ease that have been disingenuously categorized by medicine as cancers and autoimmune diseases can only be corrected by removing interferences from natural physiological pathways that are causing the body's chemistry to react in an improper way. Pumping poisonous chemotherapeutic drugs into a compromised patient only makes the body weaker and the patient is not going to survive for more than a few years. The medical statistics show this to be the case. The same goes for radiation therapy, a known cause of cancer.
Not only does the medical industrial complex own the intellectual rights to the named entities, the associated treatment protocols, the pharmaceutical products, the insurance products that pay for the care and the hospital corporations where all the magic takes place, they also control the regulatory agencies, the medical researchers, medical schools, medical curricula and the media companies that constantly advertise their drugs as well as the newscasts that perform medical cheerleading on a daily basis.
Know the game you're playing and know it well. This information could literally save the lives of you and your loved ones.
This is the real reason there are never any cures in organized medicine, only the long term management of individual diseases until the end of time.
______________________________________________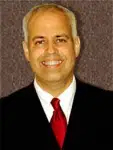 Dr. John Reizer is a magna cum laude graduate of Sherman College of Chiropractic. Born in n 1963, he has been practicing chiropractic for 34 years. Dr. Reizer is a former Associate Professor and has taught college courses in chiropractic technique, x-ray analysis, diagnostic interpretation, chiropractic philosophical applications, anatomy, physiology, medical terminology and chiropractic communications. He is the author of 6 books on the subject of chiropractic. More…
Go to Original – nofakenews.net
Tags:
Medical Industrial Complex
DISCLAIMER: The statements, views and opinions expressed in pieces republished here are solely those of the authors and do not necessarily represent those of TMS. In accordance with title 17 U.S.C. section 107, this material is distributed without profit to those who have expressed a prior interest in receiving the included information for research and educational purposes. TMS has no affiliation whatsoever with the originator of this article nor is TMS endorsed or sponsored by the originator. "GO TO ORIGINAL" links are provided as a convenience to our readers and allow for verification of authenticity. However, as originating pages are often updated by their originating host sites, the versions posted may not match the versions our readers view when clicking the "GO TO ORIGINAL" links. This site contains copyrighted material the use of which has not always been specifically authorized by the copyright owner. We are making such material available in our efforts to advance understanding of environmental, political, human rights, economic, democracy, scientific, and social justice issues, etc. We believe this constitutes a 'fair use' of any such copyrighted material as provided for in section 107 of the US Copyright Law. In accordance with Title 17 U.S.C. Section 107, the material on this site is distributed without profit to those who have expressed a prior interest in receiving the included information for research and educational purposes. For more information go to: http://www.law.cornell.edu/uscode/17/107.shtml. If you wish to use copyrighted material from this site for purposes of your own that go beyond 'fair use', you must obtain permission from the copyright owner.
Join the discussion!
We welcome debate and dissent, but personal — ad hominem — attacks (on authors, other users or any individual), abuse and defamatory language will not be tolerated. Nor will we tolerate attempts to deliberately disrupt discussions. We aim to maintain an inviting space to focus on intelligent interactions and debates.