What Went Right This Week: Britain's 'Greenest Day Ever', Plus More Positive News
TMS PEACE JOURNALISM, 12 Apr 2021
Gavin Haines | Positive News - TRANSCEND Media Service
8 Apr 2021 – Britain set a green energy record, bee-friendly face masks launched and seeds were sown for a community farm in Manchester, plus the week's other positive news.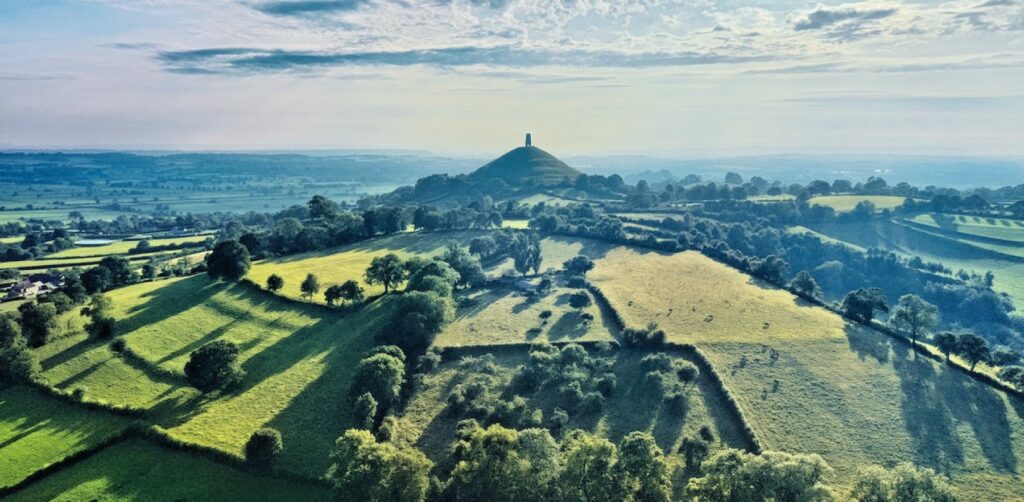 Britain recorded its greenest day ever
As plants sprung into life across Britain over Easter, the country's burgeoning renewables sector flourished too. On Monday, wind and solar energy supercharged the electricity grid, helping the nation record its greenest-ever day.
According to the National Grid, wind made up 39 per cent of the energy mix, with solar at 21 per cent and nuclear accounting for 16 per cent. These figures, it said, meant that power plants in England, Scotland and Wales produced just 39g of CO2 for every kilowatt-hour of electricity; the previous record was 46g, set on 24 May last year.
With more renewable energy projects coming online in Britain, records are tumbling: last year, for the first time since the Industrial Revolution, the country went 68 days without firing up its coal plants; 2020 also saw the first ever coal-free Christmas Day. And 13 February this year was the best day ever for wind power.
A bee-friendly face mask was launched
Littered face masks blight landscapes and pose a threat to wildlife. But what if allowing our used face coverings to be carried away by the breeze was actually good for the environment?
Enter Dutch designer Marianne de Groot-Pons (pictured right), who has created a biodegradable face mask that leaves bee-friendly flowers behind. Made out of rice paper embedded with seeds, the Marie Bee Bloom face coverings flourish in a riot of colour as they decompose in the soil.
"After stumbling for weeks over all the blue disposable masks on the street, I woke up one morning with the idea of a biodegradable mask with flower seeds inside," de Groot-Pons told Positive News. "The idea is to bloom the world."
A campaign launched to create a community farm
Recent years have seen communities in the UK club together to buy pubs, shops and even a Scottish moor. Now plans are afoot to create a community-owned organic farm on the outskirts of Manchester.
Anyone can buy shares in the 120-acre Kindling Farm, which will adopt the practices of agroforestry (the growing of both trees and crops on the same land) to grow wildlife-friendly fruit, vegetables, cereals and pulses. Campaigners hope to raise upwards of £390,000 through the community share offer; the minimum investment is £200 and the deadline is 3 July.
Kindling Trust co-founder Helen Woodcock said: "Kindling Farm is about growing food, but it is also about growing hope. It is about creating a food economy rooted in fairness and sustainability; one that values the farmers and producers of our food, respects and nurtures the land and wildlife, and puts the health and wellbeing of our communities at its heart."
UK star count shows drop in light pollution
Lockdown has led to a significant drop in light pollution in the UK and inspired more people to look to the skies. That's according to organisers of Star Count, a citizen science project that asks people to count the number of stars they see in the Orion constellation.
CPRE, the countryside charity behind the count, said three times more people took part in this February's tally than in 2020. Of those, 51 per cent noted 10 or fewer stars, indicating severe light pollution during the two-week count; in the same period last year, before the first lockdown, 61 per cent registered 10 or fewer stars.
Crispin Truman, chief executive of CPRE, attributed the apparent drop in light pollution to changing habits during lockdown. "Let's hope we can hold on to some of this as we 'unlock'," he said, adding: "Light pollution is one of the easiest kinds of pollution to reverse – by ensuring well designed lighting is used only where and when needed."
Read more about the movement to protect our night skies here.
More FTSE 100 companies committed to net zero
Thirty of the UK's FTSE 100 companies have now signed up to the United Nation's Race to Zero campaign, which commits them to achieving net zero by 2050. Sainsbury's, Rolls-Royce and Legal & General are among the signatories.
Pledging to slash emissions is the easy bit, of course; the hard bit is making good on the promise – a tough undertaking given how embedded fossil fuels are in the UK economy.
Though the growing list is a sign of progress, more than two-thirds of the FTSE 100 firms have still not committed to net zero. Business and energy secretary Kwasi Kwarteng acknowledged that more firms need to step up and urged companies to make the pledge.
The latest issue of Positive News magazine went on sale
As the soil warms, buds appear on trees, and plants burst into leaf, the latest issue of Positive News magazine, which was published this week, looks optimistically to the future.
From the community 'seed guardians' who are helping to protect the diversity of our food, to the young people succeeding despite lockdown's challenges, the April-June issue is packed with stories of hope, at a time when we are tentatively starting to look forward again.
"Whether you're reflecting on the difficult year that has just been, managing to look ahead, or a bit of both, I hope the issue gives a flavour of how people, communities and organisations are preparing for a more positive future," wrote Positive News editor-in-chief Lucy Purdy.
Litter-picking party to mark the end of lockdown
Everyone is cordially invited to an event to celebrate the lifting of the UK lockdown. Location: nationwide. Dress code: casual, but ideally featuring a litter-picker.
Orchestrating the Million Mile Beach Clean is the charity Surfers Against Sewage, which is calling on people to join litter-picking parties across the country as restrictions are lifted. The aim is to rid coastlines, rivers and mountains of rubbish, while boosting wellbeing.
Hugo Tagholm, chief executive of the charity, said: "After more than a year of isolation, social distancing and reduced physical activity, the Million Mile Beach Clean reconnects communities with the environment and provides numerous benefits to mental health and physical wellbeing."
A new fitness campaign made a splash
With many people feeling a little squidgier around the midriff following the latest lockdown, a fitness challenge may be just what the UK needs. Enter the Outdoor Swimming Society (OSS), which has launched a swim challenge to get the country moving again.
Swim Couch to 5K is a three-month programme for front crawl swimming that can be done anywhere: lake, lido, indoor pool or sea, and in a wetsuit or without. Participants are encouraged to complete a series of challenges that get incrementally harder, culminating in a 5km swim on the summer solstice (21 June).
The OSS says the initiative will help participants develop a relaxed crawl, with minimum effort. "This kind of easy, long-distance front crawl is so fluid it is like taking a long walk, and you can go on for hours," the programme notes say.
Tags:
Peace Journalism
,
Positive News
DISCLAIMER: The statements, views and opinions expressed in pieces republished here are solely those of the authors and do not necessarily represent those of TMS. In accordance with title 17 U.S.C. section 107, this material is distributed without profit to those who have expressed a prior interest in receiving the included information for research and educational purposes. TMS has no affiliation whatsoever with the originator of this article nor is TMS endorsed or sponsored by the originator. "GO TO ORIGINAL" links are provided as a convenience to our readers and allow for verification of authenticity. However, as originating pages are often updated by their originating host sites, the versions posted may not match the versions our readers view when clicking the "GO TO ORIGINAL" links. This site contains copyrighted material the use of which has not always been specifically authorized by the copyright owner. We are making such material available in our efforts to advance understanding of environmental, political, human rights, economic, democracy, scientific, and social justice issues, etc. We believe this constitutes a 'fair use' of any such copyrighted material as provided for in section 107 of the US Copyright Law. In accordance with Title 17 U.S.C. Section 107, the material on this site is distributed without profit to those who have expressed a prior interest in receiving the included information for research and educational purposes. For more information go to: http://www.law.cornell.edu/uscode/17/107.shtml. If you wish to use copyrighted material from this site for purposes of your own that go beyond 'fair use', you must obtain permission from the copyright owner.