A Sadistic Decision – Damn Them All
PALESTINE - ISRAEL, 26 Jul 2021
Gideon Levy | Jews for Justice for Palestinians - TRANSCEND Media Service
15 Jul 2021 – Gideon Levy writes in Haaretz on 15 July 2021:
Damn them all. Damn Rafael Gana, the deputy head of the Israel Prison Service, who wrote to the interior minister: "Your request does not meet the prerequisites for consideration." Damn Katy Perry, the head of the Israel Prison Service, who approved the decision. Damn Public Security Minister Omer Bar Lev, the heartless coward, who didn't lift a finger to change this evil decision. And above all, damn the Shin Bet, which probably stands behind the decision, as it stands behind far more than we know.
Damn all those who are partner to this sadistic decision not to release Khalida Jarrar from prison to attend her daughter's funeral. Damn this new government, which presumed to herald a change, and none of whose ministers acted to oppose the evil institutions that decided to leave Jarrar in prison. Not even ministers Merav Michaeli and Tamar Zandberg, who presumably have far more in common with the secular feminist freedom fighter Jarrar than with their colleague Ayelet Shaked.
And damn the Israeli media, which, with the exception of this newspaper, took no interest in the story, which was reported worldwide but not in Israel. Jarrar is a political prisoner. After a sequence of arrests without trial, she was sentenced to two years in prison for "belonging to an illegal organization," in a land where there is no organization that is permitted to Palestinians. Jarrar is scheduled to be released September 25, about two months from now. All the existential dangers that lie in wait for the country upon her release will be ready to pounce in another two months.
On Sunday, her daughter Suha was found dead, apparently from cardiac arrest. Suha's body was found about five hours after her death, after her sister in Canada was unable to reach her by phone and asked friends to break into the house. Suha's father Ghassan was in Jenin at the time and rushed to her home. The Khalidas have two daughters: Suha, who completed a master's degree in climate change in Canada and worked for the Al Haq human rights group in Ramallah, and Yafa, who completed a doctorate in law in Canada and lives there.
I will never forget that moment in the military court in Ofer in the summer of 2015: Yafa, Suha and Ghassan in the audience, Khalida in the dock, and the Israel Prison Service officer, Bassam Kashkush, suddenly allowed the two young women to approach their mother and embrace her. Even the warden teared up. It was forbidden, against regulations, but what Officer Kashkush dared to permit, in a rare moment of humanity and compassion, the State of Israel, the head of the Prison Service and the interior minister failed to do.
All that was needed was a tiny degree of humanity. All that was missing was a minimal amount of humanity. "He had a mother, after all," wrote poet Nathan Alterman. They are also parents, after all, Katy and Omer and the Shin Bet agents. Are they capable of imagining what it means to lose a young daughter and not be able to go to her funeral? Not to be with her father and sister during their tragedy? To mourn in grief in a cell in Damon Prison? To hear about the death of their daughter on Radio Palestine?
What else? What else needs to be said about Israeli insensitivity, except for one thing: Jarrar is a human being. But to most Israelis, she isn't. She's a terrorist, although she has never been convicted of terrorism, and she is a proud Palestinian, and that is even worse, apparently.
The day after Suha's death, when there was still hope that Jarrar would be released, the banquet hall in the center of Ramallah was filled with people. The entire secular left of the city came to be with Ghassan, who remained so alone in his mourning. He cried and cried, and everyone cried with him. Fadwa Barghouti, Marwan's wife, who sat next to me, said their son Aarab was at this moment visiting his father in prison for the first time since the outbreak of the coronavirus. He is the only one in the family allowed to visit Marwan. Fadwa is not allowed to visit her husband, and Khalida is not allowed to attend her daughter's funeral. Israeli malevolence, how awful it is.
__________________________________________

Gideon Levy is a Haaretz columnist and a member of the newspaper's editorial board. Levy joined Haaretz in 1982, and spent four years as the newspaper's deputy editor. He was the recipient of the Euro-Med Journalist Prize for 2008; the Leipzig Freedom Prize in 2001; the Israeli Journalists' Union Prize in 1997; and The Association of Human Rights in Israel Award for 1996. His new book, The Punishment of Gaza, has just been published by Verso.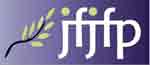 Jews for Justice for Palestinians is a network of Jews who are British or live in Britain, practising and secular, Zionist or not. We oppose Israeli policies that undermine the livelihoods, human, civil and political rights of the Palestinian people. We support the right of Israelis to live in freedom and security within Israel's 1967 borders. We work to build worldwide Jewish opposition to the Israeli Occupation, with like-minded groups around the world and are a founding member of European Jews for a Just Peace, a federation of Jewish groups in ten European countries.
This article is reproduced in its entirety
Tags:
Cultural violence
,
Human Rights
,
Justice
,
Palestine/Israel
,
Structural violence
,
Violence
Join the BDS-BOYCOTT, DIVESTMENT, SANCTIONS campaign to protest the Israeli barbaric siege of Gaza, illegal occupation of the Palestine nation's territory, the apartheid wall, its inhuman and degrading treatment of the Palestinian people, and the more than 7,000 Palestinian men, women, elderly and children arbitrarily locked up in Israeli prisons.
DON'T BUY PRODUCTS WHOSE BARCODE STARTS WITH 729, which indicates that it is produced in Israel. DO YOUR PART! MAKE A DIFFERENCE!
7 2 9: BOYCOTT FOR JUSTICE!
DISCLAIMER: The statements, views and opinions expressed in pieces republished here are solely those of the authors and do not necessarily represent those of TMS. In accordance with title 17 U.S.C. section 107, this material is distributed without profit to those who have expressed a prior interest in receiving the included information for research and educational purposes. TMS has no affiliation whatsoever with the originator of this article nor is TMS endorsed or sponsored by the originator. "GO TO ORIGINAL" links are provided as a convenience to our readers and allow for verification of authenticity. However, as originating pages are often updated by their originating host sites, the versions posted may not match the versions our readers view when clicking the "GO TO ORIGINAL" links. This site contains copyrighted material the use of which has not always been specifically authorized by the copyright owner. We are making such material available in our efforts to advance understanding of environmental, political, human rights, economic, democracy, scientific, and social justice issues, etc. We believe this constitutes a 'fair use' of any such copyrighted material as provided for in section 107 of the US Copyright Law. In accordance with Title 17 U.S.C. Section 107, the material on this site is distributed without profit to those who have expressed a prior interest in receiving the included information for research and educational purposes. For more information go to: http://www.law.cornell.edu/uscode/17/107.shtml. If you wish to use copyrighted material from this site for purposes of your own that go beyond 'fair use', you must obtain permission from the copyright owner.