The Media Yawns at the Israeli Army's Death Squads
MEDIA, 23 Aug 2021
Gideon Levy | Jews for Justice for Palestinians - TRANSCEND Media Service
5 Aug 2021 – Gideon Levy writes in Haaretz on 31 July 2021:
Israeli terror is at it again. The Israel Defense Forces' death squads chalked up another successful week: four bodies of innocent Palestinians piled up between the two Fridays. There doesn't seem to be a connection between the four incidents in which four sons were killed, but the link cannot be broken.
In all these cases, soldiers chose shooting to kill as the preferred option. In all four cases another way could have been chosen: Arrest them, aim for the legs, don't do anything or simply don't be there at all. But the soldiers chose to kill. It's probably easier for them that way.
They come from different branches of the army with different backgrounds, but they share the incredible ease with which they kill, whether they have to or not.  They kill because they can. They kill because they're convinced that this is how they're expected to act. They kill because they know that nothing is cheaper than the life of a Palestinian. They kill because they know that the Israeli media will yawn and not report a thing. They kill because they know that no harm will come to them, so why not? Why not kill a Palestinian when possible?
They killed a 12-year-old boy and a 41-year-old plumber. They killed a 17-year-old youth and a 20-year-old young man attending a funeral, all in one week. An Israeli slogan during the 1948 war went "To arms, every good man," leading later to the concept of the IDF's "purity of arms." Four in one week, for no reason, with no hesitation, with no terrorist facing them. Four executions of young men with dreams, families, plans and loves.
None of the four endangered the soldiers, certainly not in a way that justified lethal fire. Thirteen bullets at a car driving by innocently, carrying a father and his three small children. Shooting a plumber holding a wrench and claiming that he was "moving rapidly toward the soldiers." Three bullets at the stomach of a 17-year-old who was on his way to take his brother home.
All this can be called terror; there is no other definition. All this can be called the actions of death squads; there is no other description. It sounds horrible, but it really is horrific.
It could be less horrific if the Israeli media bothered to report on it, possibly shocking Israelis. It could be much less horrific if IDF commanders took the necessary steps given their army's murderous recklessness. But most of the media believed that the killing of a child interests no one or is unimportant, or both, so this shocking incident wasn't reported on.
If the soldiers had shot a dog – also a shocking act, of course – it would have attracted more attention. But a dead Palestinian child? What happened? Why should it interest anyone, why is it important?
"Are you working for the Arabs?" journalist Yinon Magal maliciously tweeted, addressing Haaretz's Hagar Shezaf, virtually the only journalist who covered the boy's funeral. This is the new journalistic ethos: Reporting the truth is tantamount to working for the Arabs.
Let's leave aside the media of trivia and nonsense that was busy to the hilt with the modeling agent suspected of sexual misconduct and with lists of pedophiles – what does the media have to do with the killing of children? The question is: Where are the military commanders and the political leaders?
Their disgraceful silence leads to only one conclusion: They believe that this killing is acceptable. It's exactly what they expect of soldiers: the killing of innocents. There is no other way to explain everyone's silence without even a semblance of condemnation.
If the killers of the boy Mohammed al-Alami are still not in custody, then the IDF under Chief of Staff Aviv Kochavi – a person known to speak in lofty terms about values – is saying that the soldiers acted correctly. If the paratroopers who killed Mohammed Tamimi by firing three bullets into his body from their armored jeep are still walking around freely in the West Bank, this means the army salutes them.
And if the IDF salutes them, we really are talking about death squads, just like in the most dreadful regimes.
_____________________________________________

Gideon Levy is a Haaretz columnist and a member of the newspaper's editorial board. Levy joined Haaretz in 1982, and spent four years as the newspaper's deputy editor. He was the recipient of the Euro-Med Journalist Prize for 2008; the Leipzig Freedom Prize in 2001; the Israeli Journalists' Union Prize in 1997; and The Association of Human Rights in Israel Award for 1996. His new book, The Punishment of Gaza, has just been published by Verso.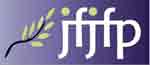 Jews for Justice for Palestinians is a network of Jews who are British or live in Britain, practising and secular, Zionist or not. We oppose Israeli policies that undermine the livelihoods, human, civil and political rights of the Palestinian people. We support the right of Israelis to live in freedom and security within Israel's 1967 borders. We work to build worldwide Jewish opposition to the Israeli Occupation, with like-minded groups around the world and are a founding member of European Jews for a Just Peace, a federation of Jewish groups in ten European countries.
This article is reproduced in its entirety
Join the BDS-BOYCOTT, DIVESTMENT, SANCTIONS campaign to protest the Israeli barbaric siege of Gaza, illegal occupation of the Palestine nation's territory, the apartheid wall, its inhuman and degrading treatment of the Palestinian people, and the more than 7,000 Palestinian men, women, elderly and children arbitrarily locked up in Israeli prisons.
DON'T BUY PRODUCTS WHOSE BARCODE STARTS WITH 729, which indicates that it is produced in Israel.    DO YOUR PART! MAKE A DIFFERENCE!
7 2 9: BOYCOTT FOR JUSTICE!
Tags:
Checkpoints
,
Conflict
,
Fatah
,
Gaza
,
Geopolitics
,
Hamas
,
Human Rights
,
ICC
,
Israeli Apartheid
,
Israeli Army
,
Israeli occupation
,
Nakba
,
Oslo Accords
,
Palestine Israel Apartheid Wall
,
Palestine/Israel
,
Palestinian Rights
,
Politics
,
Power
,
Settlers
,
Social justice
,
State Terrorism
,
UN
,
USA
,
Violence
,
West Bank
,
Zionism
DISCLAIMER: The statements, views and opinions expressed in pieces republished here are solely those of the authors and do not necessarily represent those of TMS. In accordance with title 17 U.S.C. section 107, this material is distributed without profit to those who have expressed a prior interest in receiving the included information for research and educational purposes. TMS has no affiliation whatsoever with the originator of this article nor is TMS endorsed or sponsored by the originator. "GO TO ORIGINAL" links are provided as a convenience to our readers and allow for verification of authenticity. However, as originating pages are often updated by their originating host sites, the versions posted may not match the versions our readers view when clicking the "GO TO ORIGINAL" links. This site contains copyrighted material the use of which has not always been specifically authorized by the copyright owner. We are making such material available in our efforts to advance understanding of environmental, political, human rights, economic, democracy, scientific, and social justice issues, etc. We believe this constitutes a 'fair use' of any such copyrighted material as provided for in section 107 of the US Copyright Law. In accordance with Title 17 U.S.C. Section 107, the material on this site is distributed without profit to those who have expressed a prior interest in receiving the included information for research and educational purposes. For more information go to: http://www.law.cornell.edu/uscode/17/107.shtml. If you wish to use copyrighted material from this site for purposes of your own that go beyond 'fair use', you must obtain permission from the copyright owner.