(Português) O Fracasso da COP26: Ausência da Razão Cordial e Sensível
ORIGINAL LANGUAGES, 22 Nov 2021
Leonardo Boff – TRANSCEND Media Service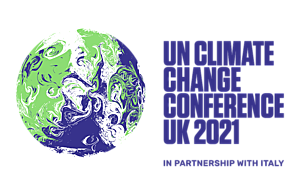 17 nov 2021 – É lugar comum dizer-se como em tantos cartazes de manifestantes na rua, de fora da grande Assembleia das várias COPs:"o que deve mudar não é o clima mas o sistema" ou também de forma mais direta:"o problema não são as mudanças climáticas mas o capitalismo". Nesses referidos slogans há muito de verdade. Mas temos que ir além: o sistema e o capitalismo são expressões de algo mais profundo esse sim, o verdadeiro deslanchador das mudanças climáticas que ganham corpo dentro do referido sistema e do capitalismo.
Por detrás do referudi sistema e do capitalismo está um tipo de racionalidade que ganhou feições monopolísticas e, por vezes, tirânicas, pois, se impôs a todas as demais formas como a única válida. Temos a ver com a razão instrumental-analítica e  burocrática sem sensibilidade e cordialidade. Por ela se realizou o mantra dos pais fundadores da modernidade do século XVII-XVIII Descartes, Francis Bacon e outros.  Estabeleceu-se a vontade de poder como eixo estruturador do mundo a construir, poder entendido com dominação impiedosa da natureza, da vida, de continentes, de povos, de classes e de pessoas. Max Weber, em seu texto de 1919 "O métier e a vocação do "savant" (pesquisador e erudito) afirmou: "O destino de nossa época, caracterizada pela racionalização, intelectualização e, sobretudo, desencantamento do mundo, conduziu os seres humanos a banir os valores supremos mais sublimes da vida pública".
Com efeito, hoje, o que conta, é o PIB calculado friamente pelos valores materiais produzidos. Nele tudo que é valioso e confere sentido à vida humana como o amor, a amizade, a solidariedade a compaixão, expressões da razão cordial, não vem computado. Esse mesmo Max Weber no Espírito do Capitalismo mostrou que o espírito de cálculo, a racionalidade instrumental-analítica e a dominação burocrática são co-naturais ao capitalismo. Ele não considera na natureza  qualidades, o seu esplendor e sua rica complexidade mas apenas as quantidades a serem exploradas para o desfrute humano. A Terra é considerada um baú de recursos que, explorados, produzem riqueza material. O ser humano se entende  como "dominus","mestre e dono" da natureza e não parte dela. Esquece que veio também do pó da terra como todos os seres que o faz irmão e irmã universal, sonho maior da Fratelli tutti (2020) do Papa Francisco: o frater como alternativa ao dominus. O mundo contemporâneo e cibernético levou às últimas consequências esse destino, duramente criticado na terceira parte da encíclica papal Laudato Si (2015): "A raiz humana da crise ecológica" (n.101-114). Critica a indiferença e falta de sensibilidade para com os demais humanos e com os seres da natureza.
Ocorre que o ser humano não possui apenas este exercício da razão, a forma dominante de organizar e dominar o mundo. Há nele algo  mais ancestral que é a razão sensível e cordial. Ela alberga o sentimento de pertença, o universo dos valores éticos, o amor, a empatia, o cuidado e a espiritualidade. Acima dela, irrompe a razão como inteligência que capta o sentido do todo e nos abre  ao infinito de nosso desejo que busca o seu objeto infinito adequado: Aquele ser que faz ser todos os seres. Nestas duas expressões da razão – a cordial e a intelectual – se encontram os valores que nos permitem simultaneamente ouvir e sofrer com o grito da Terra e com o grito do pobre, que nos fazem perceber a rede de relações e interdependências estabelecidas entre todos os seres da natureza e da humanidade.
Exatamente a razão cordial e a razão intelectual (que lê dentro: intus legere) estão e estavam absolutamente ausentes em todas as COPs. Ai predominou a razão utilitarista, econômica e os interesses ferozes das grandes corporações, cujo exército de lobistas pressiona os representantes de todos os povos para não acolherem medidas que prejudicam seus negócios e seus capitais como a eliminação do carvão e a gradual superação das energias fósseis em direção de fontes de energia limpa. Chegou-se ao vergonhoso ato, de no momento mesmo do encerramento oficial dos trabalhos da assembleia, o representante da Índia, apoiado pela China, obrigou  in extremis a mudar o texto consensualizado, caso contrário a COP26 acabaria sem nenhuma resolução: ao invés de "abolir" o uso do carvão colocou-se por "gradual superação", o que permite a continuidade de seu uso e assim fazer aumentar o CO2. O presidente da COP26, consciente das consequências, deixou vir à tona a razão sensível e chorou.
Como seria eficaz e transformador se as COPs começassem mostrando imagens belíssimas do frágil planeta Terra dependurado no fundo escuro do universo. Em seguida exibir a devastação que fazemos de florestas e de inteiros ecossistemas em terra e no mar, no sentido de uma ecologia ambiental. Por fim fazer ver a abissal injustiça social com milhões e milhões de pobres e famintos na linha de uma ecologia política e social. Tudo isso criaria as condições de uma ecologia ética e espiritual: comprometer-se para preservar o jardim herdado e impedir de entregá-lo a nossos filhos e netos como uma savana. Aí surgiria, estou seguro, a necessidade de um laço afetivo para com a natureza, pois esse laço, fundado na  razão cordial e sensível, nos levaria a tomar medidas salvadoras da vida e de nossa própria civilização.Sem coração não há solução para os climas e para a vida sobre esse pequeno e amável planeta Terra.
Urge enriquecer a razão instrumental-analítica, necessária face à complexidade de nossas sociedades, com a razão cordial e a inteligência intelectual. Teríamos então a base de um novo paradigma de convivência, melhor, de convivialidade entre todos, da técnica com a poesia, da produção com a amorosidade, do ser humano com sua Casa Comum, a natureza incluída.
_________________________________________________

Leonardo Boff é um escritor, teólogo e filósofo brasileiro, professor emérito de ética e filosofia da religião da Universidade do Estado do Rio de Janeiro, recebedor do Prêmio Nobel Alternativo da Paz do Parlamento sueco [Right Livelihood Award]em 2001, membro da Iniciativa Internacional da Carta da Terra, e professor visitante em várias universidades estrangeiras como Basel, Heidelberg, Harvard, Lisboa e Salamanca. Expoente da Teologia da Libertação no Brasil, foi membro da Ordem dos Frades Menores, mais conhecidos como Franciscanos. É respeitado pela sua história de defesa pelas causas sociais e atualmente debate também questões ambientais. Colunista do Jornal do Brasil, escreveu os livros Francisco de Assis: Ternura e Vigor, Vozes 2000;  A Terra na palma da mão: uma nova visão do planeta e da humanidade,Vozes 2016;  Cuidar da Terra – proteger a vida: como escapar do fim do mundo, Record 2010;  A hospitalidade: Direito e dever de todos, Vozes 2005; Paixão de Cristo, Paixão do Mundo, Vozes 2001; Brasil: Concluir a refundação ou prolongar a dependência, Vozes 2018; "Destino e Desatino da Globalização" em: Do iceberg à Arca de Noé, Mar de Ideias, Rio 2010 pp. 41-63.
Go to Original – leonardoboff.org
Tags:
Activism
,
Banksters
,
CO2
,
COP26
,
Climate Change
,
Environment
,
Glasgow
,
Global warming
,
Greenhouse Gases
,
Military
,
UK
,
United Nations
DISCLAIMER: The statements, views and opinions expressed in pieces republished here are solely those of the authors and do not necessarily represent those of TMS. In accordance with title 17 U.S.C. section 107, this material is distributed without profit to those who have expressed a prior interest in receiving the included information for research and educational purposes. TMS has no affiliation whatsoever with the originator of this article nor is TMS endorsed or sponsored by the originator. "GO TO ORIGINAL" links are provided as a convenience to our readers and allow for verification of authenticity. However, as originating pages are often updated by their originating host sites, the versions posted may not match the versions our readers view when clicking the "GO TO ORIGINAL" links. This site contains copyrighted material the use of which has not always been specifically authorized by the copyright owner. We are making such material available in our efforts to advance understanding of environmental, political, human rights, economic, democracy, scientific, and social justice issues, etc. We believe this constitutes a 'fair use' of any such copyrighted material as provided for in section 107 of the US Copyright Law. In accordance with Title 17 U.S.C. Section 107, the material on this site is distributed without profit to those who have expressed a prior interest in receiving the included information for research and educational purposes. For more information go to: http://www.law.cornell.edu/uscode/17/107.shtml. If you wish to use copyrighted material from this site for purposes of your own that go beyond 'fair use', you must obtain permission from the copyright owner.