U.S. Absolves Drone Killers and Persecutes Whistleblowers
ANGLO AMERICA, 8 Nov 2021
Jeremy Scahill | The Intercept – TRANSCEND Media Service
4 Nov 2021 – A Pentagon report treats the killing of an Afghan family as an innocent mistake — and upholds a U.S. tradition of excusing war crimes.
After the terrorist attack on the airport in Kabul, Afghanistan's capital, that killed more than 170 Afghan civilians and 13 U.S. soldiers, President Joe Biden issued a warning to fighters from the Islamic State. "We will hunt you down and make you pay," he said on August 26. Three days later, Biden authorized a drone strike that the U.S. claimed took out a dangerous cell of ISIS fighters intent on staging another attack on the Kabul airport.
Biden held up this strike, and another one a day earlier, as evidence of his commitment to take the fight to the terrorists in Afghanistan even as he declared an end to the 20-year war there. "We struck ISIS-K remotely, days after they murdered 13 of our service members and dozens of innocent Afghans," he said in a White House speech. "And to ISIS-K: We are not done with you yet."
But the Kabul strike, which targeted a white Toyota Corolla, did not kill any members of ISIS. The victims were 10 civilians, seven of them children. The driver of the car, Zemari Ahmadi, was a respected employee of a U.S. aid organization. Following a New York Times investigation that fully exposed the lie of the U.S. version of events, the Pentagon and the White House admitted that they had killed innocent civilians, calling it "a horrible tragedy of war."
This week, the Pentagon released a summary of its classified review into the attack, which it originally hailed as a "righteous strike" that had thwarted an imminent terror plot. The results were predictable. The report recommended that no personnel be held responsible for the murder of 10 civilians; there was no "criminal negligence," as the report put it. The fact that the U.S. military spent eight hours surveilling the "targets," that a child could be seen in its own footage minutes before the strike — this was written off as a fog-of-war moment. The operators conducting the strike "had a genuine belief that there was an imminent threat to U.S. forces," asserted the Air Force's inspector general, Lt. Gen. Sami D. Said.
They committed a mistake, he said, not a crime.
The U.S. has promised to pay restitution to the survivors of the drone strike. This is part of a long-standing U.S. tradition to treat its widespread killings of civilians in the so-called war on terror as innocent mistakes made in pursuit of peace and security. The general who conducted the review says he has made recommendations on how to tinker with targeted killing operations to reduce the likelihood of other honest mistakes (as the Pentagon regards them) that wipe out entire families.
None of this is new. It is a cycle that got into high gear under President Barack Obama (when Biden was vice president), continued during the Donald Trump presidency, and is not relenting in the Biden era.
As the Pentagon absolves itself of this crime, the Biden administration is pushing ahead with its persecution of whistleblowers who exposed this system of killing innocents. Daniel Hale, a military veteran who pleaded guilty to disclosing classified documents that exposed lethal weaknesses in the drone program, is serving four years in prison. (Prosecutors said those documents formed the basis for The Drone Papers, a series of investigative articles published by The Intercept.) Among other revelations, Hale's documents exposed how as many as nine out of 10 victims of U.S. drone strikes in Afghanistan were not the intended targets. In Biden's recent drone strike, 10 of 10 were innocent civilians.
Read our Complete Coverage – Drone Wars
While Hale was indicted under the Espionage Act during Trump's tenure, Biden's Justice Department has gone after him with a vengeance. In October, Hale was inexplicably transferred to a "Communications Management Unit" at the U.S. Penitentiary at Marion in southern Illinois. CMUs are used to severely limit a prisoner's ability to communicate with the outside world, subject them to extreme periods of isolation, and allow for intensified surveillance of their communications and visits. CMUs are regularly labeled as "terrorist units."
And as the Pentagon's mountain of lies about the August drone strike in Afghanistan came tumbling down, the Biden administration continued its quest to extradite WikiLeaks founder Julian Assange, being held in the U.K., for the offense of publishing evidence of U.S. war crimes. The Biden administration has made clear that it will uphold the long U.S. tradition of exonerating its killers and punishing those who expose them.
____________________________________________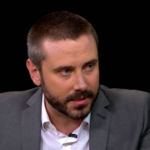 Jeremy Scahill is an investigative reporter, war correspondent and author of the international bestselling books Dirty Wars: The World Is a Battlefield and Blackwater: The Rise of the World's Most Powerful Mercenary Army. He has reported from Afghanistan, Iraq, Somalia, Yemen, Nigeria, the former Yugoslavia and elsewhere across the globe. Scahill has served as the National Security Correspondent for The Nation Magazine and Democracy Now!. His work has sparked several Congressional investigations and won some of journalism's highest honors. He was twice awarded the prestigious George Polk Award, in 1998 for foreign reporting and in 2008 for his book Blackwater. Scahill is a producer and writer of the award-winning film Dirty Wars, which premiered at the 2013 Sundance Film Festival and has been nominated for an Academy Award. jeremy.scahill@​theintercept.com
Tags:
Anglo America
,
Conflict
,
Daniel Hale
,
Drones
,
Hegemony
,
History
,
Human Rights
,
Imperialism
,
International Relations
,
Invasion
,
Military Industrial Complex
,
Military Intervention
,
Military Supremacy
,
NATO
,
Occupation
,
Pentagon
,
Politics
,
Power
,
US Military
,
USA
,
Violence
,
War
,
War of Terror
,
War on Terror
,
Whistleblowing
DISCLAIMER: The statements, views and opinions expressed in pieces republished here are solely those of the authors and do not necessarily represent those of TMS. In accordance with title 17 U.S.C. section 107, this material is distributed without profit to those who have expressed a prior interest in receiving the included information for research and educational purposes. TMS has no affiliation whatsoever with the originator of this article nor is TMS endorsed or sponsored by the originator. "GO TO ORIGINAL" links are provided as a convenience to our readers and allow for verification of authenticity. However, as originating pages are often updated by their originating host sites, the versions posted may not match the versions our readers view when clicking the "GO TO ORIGINAL" links. This site contains copyrighted material the use of which has not always been specifically authorized by the copyright owner. We are making such material available in our efforts to advance understanding of environmental, political, human rights, economic, democracy, scientific, and social justice issues, etc. We believe this constitutes a 'fair use' of any such copyrighted material as provided for in section 107 of the US Copyright Law. In accordance with Title 17 U.S.C. Section 107, the material on this site is distributed without profit to those who have expressed a prior interest in receiving the included information for research and educational purposes. For more information go to: http://www.law.cornell.edu/uscode/17/107.shtml. If you wish to use copyrighted material from this site for purposes of your own that go beyond 'fair use', you must obtain permission from the copyright owner.