The Killing of Shireen Abu Akleh
PALESTINE - ISRAEL, 30 May 2022
Richard Falk | Global Justice in the 21st Century – TRANSCEND Media Service
28 May 2022 – The Collaborative article below was published in Foreign Policy in Focus on May 23, 2022. The killing of Shireen Abu Akleh sent shock waves throughout the Middle East as she was known and respected as a trusted journalist. We keep waiting for a 'Sharpville Moment' with respect to Palestine and Israeli impunity. When will it come?
****************************
The USA Must Demand a Credible Investigation into Shireen Abu Akleh's Killing
By Phyllis Bennis and Richard Falk
If our tax dollars are furnishing the weapons that kill journalists and other innocents, that's not just an international crime — it's against U.S. law, too.
Shireen Abu Akleh was a seasoned al-Jazeera correspondent for the past 25 years. She was known and respected throughout the Arab world for her brave, honest reporting of the Palestinian struggle.
On May 11, she was shot and killed while covering an Israeli raid on the Palestinian refugee camp outside Jenin.
Abu Akleh's killing in the Israeli-occupied West Bank was shocking, but hardly unusual. According to the Palestinian Journalists Syndicate, she was the 86th journalist to be killed while covering Israeli oppression since Israel first occupied the West Bank, Gaza, and East Jerusalem in 1967.
But her killing is part of a longer pattern of Israeli violence and collective punishment — not just against journalists but against all Palestinians — committed with impunity and rationalized by trumped up "security" concerns.
The depth of this abuse was again made shockingly visible after the killing itself, when Israeli police attacked the funeral procession carrying Shireen's body to the church. They threw Palestinian flags to the ground and violently beat mourners — including the pallbearers, who nearly dropped the casket.
The killing of Shireen and the assault on the funeral procession demonstrated once again the structural nature of Israeli racism and violence against Palestinians. As Amnesty International describes it, Israel's "regular violations of Palestinians' rights are not accidental repetitions of offenses, but part of an institutionalized regime of systematic oppression and domination."
There's no serious question that Abu Akleh was deliberately killed by an Israeli sniper. She was wearing a helmet and a blue protective vest marked "PRESS" and surrounded by other journalists when the group was fired on. She was shot in the head and killed. Another Palestinian journalist was shot and seriously injured.
As so often happens, Israeli officials immediately tried to blame the Palestinians. Israeli officials from Prime Minister Naftali Bennett on down made unconvincing claims that Palestinian gunmen were responsible for the killing. Within hours, fieldworkers for the Israeli human rights organization B'tselem easily refuted the Israeli claims.
By the time Secretary of Defense Lloyd Austin met with his Israeli counterpart Benny Gantz on May 17, Tel Aviv had largely pulled back from its claims of Palestinian culpability. The Israeli press claimedthat Gantz had indicated Israel welcomed an investigation of Shireen's killing.
But that claim (unmentioned in the Pentagon's read-out of the meeting) flew in the face of reports that Israel had already decided it would not investigate, because questioning Israeli soldiers as potential suspects "would provoke opposition and controversy within the IDF and in Israeli society in general."
Such a pattern of denial is but one aspect of a broader pattern of oppression that is much more pervasive.
Israel itself makes no secret of this. The country's own Basic Law of 2018 explicitly gives only Jewish citizens of Israel, not Palestinian citizens, the right of self-determination.
Amnesty and Human Rights Watch, along with B'tselem, have concluded that this pattern constitutes the crime of apartheid. This international crime, and its associated human rights violations and war crimes, has continued for decades while political, diplomatic, economic, and military support from the United States goes forward unconditionally.
Washington sends more than $3.8 billion every year directly to the Israeli military, most of it used to purchase U.S.-made weapons systems, ammunition, and more. This makes the U.S. complicit in Israel's criminal wrongdoing.
So what needs to happen now?
International engagement is crucial. The International Criminal Court has the authority to add the killing of Shireen Abu Akleh and attacks on Palestinian journalists to its existing investigations of alleged Israeli crimes. A variety of UN bodies could also respond by issuing reports that offer policy recommendations.
Calls for an independent, credible investigation need to include a focus on United States responsibility.
Biden administration officials and some members of Congress have called for an investigation of Abu Akleh's killing. That's welcome, but hardly sufficient. Israel has a long history of conducting its own investigations, and virtually all result in impunity for Israeli military forces. High-ranking military officials and political decision makers are never even scrutinized.
We in the United States should insist on more.
Why? Above all, because our own tax dollars pay for 20 percent of Israel's entire military budget. The bullet or the gun used to kill Shireen could have even been purchased from U.S. weapons manufacturers with our own money.
If that's the case, we need to know — because U.S. laws prohibit it.
The Leahy Law's restrictions on military aid is unequivocal: "No assistance shall be furnished," it says, "to any unit of the security forces of a foreign country if the Secretary of State has credible information that such unit has committed a gross violation of human rights."
Credible information, including from Israel's leading human rights organization and five respected journalists standing with Shireen Abu Akleh when she was killed, indicates she was shot in cold blood. If that isn't sufficient, the State Department should propose an independent, UN-based fact-finding team to prepare a report.
Militarism is on the rise, both in the U.S. and around the world. Maybe the brutal killing of Shireen Abu Akleh, a U.S. citizen as well as a proud Palestinian born in Jerusalem — and the police attack on mourners grieving her death — will provide an impetus toward rethinking Washington's unconditional support of Israeli lawlessness.
__________________________________________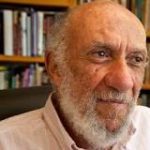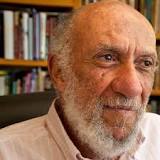 Richard Falk is a member of the TRANSCEND Network, Albert G. Milbank Professor Emeritus of International Law at Princeton University, Chair of Global Law, Faculty of Law, at Queen Mary University London,  Research Associate the Orfalea Center of Global Studies at the University of California, Santa Barbara, and Fellow of the Tellus Institute. He directed the project on Global Climate Change, Human Security, and Democracy at UCSB and formerly served as director the North American group in the World Order Models Project. Between 2008 and 2014, Falk served as UN Special Rapporteur on Human Rights in Occupied Palestine. His book, (Re)Imagining Humane Global Governance (2014), proposes a value-oriented assessment of world order and future trends. His most recent books are Power Shift (2016); Revisiting the Vietnam War (2017); On Nuclear Weapons: Denuclearization, Demilitarization and Disarmament (2019); and On Public Imagination: A Political & Ethical Imperative, ed. with Victor Faessel & Michael Curtin (2019). He is the author or coauthor of other books, including Religion and Humane Global Governance (2001), Explorations at the Edge of Time (1993), Revolutionaries and Functionaries (1988), The Promise of World Order (1988), Indefensible Weapons (with Robert Jay Lifton, 1983), A Study of Future Worlds (1975), and This Endangered Planet (1972). His memoir, Public Intellectual: The Life of a Citizen Pilgrim was published in March 2021 and received an award from Global Policy Institute at Loyala Marymount University as 'the best book of 2021.' He has been nominated frequently for the Nobel Peace Prize since 2009.
Go to Original – richardfalk.org
Tags:
BDS Boycott Divestment Sanctions
,
Cultural violence
,
Direct violence
,
Gaza
,
Israeli Apartheid
,
Israeli Army
,
Israeli occupation
,
Middle East
,
Nakba
,
Palestine
,
Palestine/Israel
,
State Terrorism
,
Structural violence
,
Violent conflict
,
West Bank
,
Zionism
Join the BDS-BOYCOTT, DIVESTMENT, SANCTIONS campaign to protest the Israeli barbaric siege of Gaza, illegal occupation of the Palestine nation's territory, the apartheid wall, its inhuman and degrading treatment of the Palestinian people, and the more than 7,000 Palestinian men, women, elderly and children arbitrarily locked up in Israeli prisons.
DON'T BUY PRODUCTS WHOSE BARCODE STARTS WITH 729, which indicates that it is produced in Israel. DO YOUR PART! MAKE A DIFFERENCE!
7 2 9: BOYCOTT FOR JUSTICE!
DISCLAIMER: The statements, views and opinions expressed in pieces republished here are solely those of the authors and do not necessarily represent those of TMS. In accordance with title 17 U.S.C. section 107, this material is distributed without profit to those who have expressed a prior interest in receiving the included information for research and educational purposes. TMS has no affiliation whatsoever with the originator of this article nor is TMS endorsed or sponsored by the originator. "GO TO ORIGINAL" links are provided as a convenience to our readers and allow for verification of authenticity. However, as originating pages are often updated by their originating host sites, the versions posted may not match the versions our readers view when clicking the "GO TO ORIGINAL" links. This site contains copyrighted material the use of which has not always been specifically authorized by the copyright owner. We are making such material available in our efforts to advance understanding of environmental, political, human rights, economic, democracy, scientific, and social justice issues, etc. We believe this constitutes a 'fair use' of any such copyrighted material as provided for in section 107 of the US Copyright Law. In accordance with Title 17 U.S.C. Section 107, the material on this site is distributed without profit to those who have expressed a prior interest in receiving the included information for research and educational purposes. For more information go to: http://www.law.cornell.edu/uscode/17/107.shtml. If you wish to use copyrighted material from this site for purposes of your own that go beyond 'fair use', you must obtain permission from the copyright owner.