Walden Bello est poursuivi pour des propos qu'il a tenus dans le cadre de la campagne électorale à l'encontre d'un collaborateur de la nouvelle vice-présidente, Sara Duterte, en vertu d'une loi controversée, adoptée en 2012, instituant un nouveau crime de « cyber-diffamation ». Sous couvert de lutte contre la désinformation en ligne, cette loi est en effet régulièrement utilisée pour faire taire des opposants au régime, à l'image de la journaliste Maria Ressa, récipiendaire du prix Nobel de la paix en 2021 et critique de longue date de l'ancien président Rodrigo Duterte, arrêtée en 2019 pour des faits similaires.
L'arrestation de Walden Bello constitue donc une attaque de plus contre la liberté d'expression et le droit fondamental des Philippins et Philippines à pouvoir critiquer le pouvoir en place. Elle est d'autant plus inquiétante qu'elle intervient quelques mois à peine après des élections présidentielles remportées par Bongbong Marcos, le fils du dictateur déchu Ferdinand Marcos, et Sara Duterte, la fille de Rodrigo Duterte, dont le mandat avait déjà été marqué par un recul sans précédent des droits humains aux Philippines depuis la chute de la dictature en 1987.
Il n'aura donc pas fallu longtemps à la nouvelle administration pour s'attaquer à son tour à ses opposants, envoyant de ce fait un terrible avertissement à tous ceux et toutes celles qui souhaitent lutter pour des Philippines plus justes, plus démocratiques, plus solidaires et plus en phase avec les défis environnementaux actuels. Cette situation est inacceptable et elle doit être dénoncée.
C'est pourquoi le CETRI se joint à de nombreuses organisations et personnalités à travers le monde pour exiger l'abandon des charges qui pèsent sur Walden Bello, l'abrogation de la disposition sur la diffamation et la désinformation en ligne en vertu de laquelle il est poursuivi (avec d'autres) et le respect des droits fondamentaux de tous les Philippins et Philippines. Nous en appelons également au gouvernement belge et à l'Union européenne à soutenir les organisations sociales philippines qui font pression en ce sens sur leur gouvernement.
_________________________________________________

Walden Bello is the co-founder of and current senior analyst at the Bangkok-based Focus on the Global South, the International Adjunct Professor of Sociology at the State University of New York at Binghamton, and National Chairperson of Laban ng Masa, a progressive coalition of organizations and individuals in the Philippines. He received the Right Livelihood Award, also known as the Alternative Nobel Prize, in 2003, and was named Outstanding Public Scholar of the International Studies Association in 2008. Bello did his doctoral dissertation on the counterrevolution in Chile in 1970-73. He is currently senior research fellow at the Center for Southeast Asian Studies of Kyoto University. The author or co-author of 25 books, he served as a member of the House of Representatives of the Philippines from 2009 to 2015.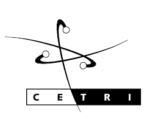 Le Centre tricontinental (CETRI), organisation non gouvernementale fondée en 1976 et basée à Louvain-la-Neuve (Belgique), est un centre d'étude, de publication, de documentation et d'éducation permanente sur le développement et les rapports Nord-Sud. Le CETRI a pour objectif de faire entendre des points de vue du Sud et de contribuer à une réflexion critique sur les conceptions et les pratiques dominantes du développement à l'heure de la mondialisation néolibérale. Il s'attache en particulier à la compréhension et à la discussion du rôle des acteurs sociaux et politiques du Sud en lutte pour la reconnaissance des droits sociaux, politiques, culturels et écologiques. Les activités du CETRI sont de quatre types : étude, formation, publication, documentation. Le rôle des mouvements sociaux dans le Sud, la dynamique du mouvement altermondialiste, l'évolution des démocraties en Amérique latine, la portée des alternatives sociales et politiques dans le Sud, les logiques et conséquences des ajustements structurels et de l'aide au développement… constituent les principaux thèmes des travaux de ces dernières années.