Syria: The White Helmets Are "Actors and Frauds"
SYRIA IN CONTEXT, 27 Feb 2023
Vanessa Beeley - TRANSCEND Media Service
I Speak to a REAL Syria Civil Defence Officer in Aleppo
20 Feb 2023 – The REAL Syria Civil defence has been usurped in public consciousness in the West by the White Helmets – a shadow state construct established in Turkey and Jordan in 2013 by a former British Military Intelligence operative, James Le Mesurier.
Since then the White Helmets have been embedded with the Western-proxy armed groups dominated by Al Qaeda rebrands and they have been tasked with the criminalisation of the Syrian government, forces and allies in order to bring about regime change as part of the UK/US-led agenda in the Middle East.
The REAL Syria Civil Defence was established in 1953 inside Syria and is the only recognised SCD in Syria by the International Civil Defence Organisation in Geneva. While White Helmets have an annual budget from their handlers in the West of $ 35 million for less than 3000 alleged volunteers (who have a stipend of $ 150 per month, 3 times the salary of a Syrian Arab Army soldier), the REAL Syria Civil Defence have a budget of $ 50, 000 for 10,000 volunteers who do not receive a stipend much of the time.
The RSCD covers an area of Syrian territory that is home to approximately 80% of the Syrian population. The White Helmets are in a pocket of territory in the north-west of Idlib governorate that is (according to Brett McGurk) the largest Al Qaeda haven since 9/11.
Since the earthquake the West has seized the opportunity to resurrect the White Helmet brand that had been severely tarnished by their role in staging alleged chemical weapon attacks since 2013 including the much discredited claims of Syrian government chemical weapon use in Douma 2018.
Additionally Syrian civilians have accused the White Helmets of multiple crimes including organ trafficking, child abduction, theft, murder, torture and desecration of Christian churches under their control.
httpv://www.youtube.com/watch?v=bBfjxFILses
In 2018 I visited the REAL Syrian Civil Defence in Layramoun, Aleppo.
"They (terrorists) targeted us deliberately in order to destroy our equipment & structures. They wanted to prevent us being able to work for our people. They would target our crew with sniper fire and explosive bullets. Their main mission was to kill the crew and destroy our base so we couldnt care for the people of Aleppo" ~ Commanding Officer (CO) of RSCD, Layramoun.
According to the Commanding Officer of this RSCD centre, the main terrorist objective was to paralyse the essential infrastructure for the 1.5 million Syrian civilians sheltering in the Syrian Government controlled West Aleppo. This included the destruction of water trucks, water pipes, electricity stations and the RSCD crews, vehicles and equipment.
Just one of the mortar-destroyed fire trucks in the RSCD yard in Layramoun, Aleppo.
Photo| Vanessa Beeley
I was told that the terrorist groups systematically carried out double-tap attacks on the RSCD crew. Nusra Front or one of their affiliates would fire mortars into a densely populated civilian area of West Aleppo. For example in June 2016, terrorist groups intensified their attacks on West Aleppo.
The district of Midan was pounded by mortar fire and during one attack, a huge number of civilians were injured and trapped in destroyed buildings. The RSCD sent teams to evacuate the wounded and to dig out those trapped inside the buildings.
"The terrorists waited for us to arrive and begin work, before they targeted the same area again – with mortars and hell cannon missiles"  ~ CO, RSCD
So the White Helmets receive more than twenty times the annual financing of the REAL Syria Civil Defence. The White Helmets operate in less than 15 % of Syrian territory that is entirely under the control of terrorist factions.
The White Helmets do not appear to provide rescue services for civilians except when the camera is trained on them, they work as "Nusra Front civil defence" for the majority of the time. The White Helmets are the go-to organisation for media in the West, the UN and their State handlers in the US, EU and UK. The reports supplied by the White Helmets, however dubious, are accepted without question by all these entities who diseminate them across as many platforms as possible with a terrifying uniformity.
The REAL Syria Civil Defence is ignored, marginalised, disappeared from view while they are working to rescue civilians in 85% of inhabited Syria now back under the protection of the Syrian state. The RSCD also works on rebuilding and restoring infrastructure in the recently liberated areas yet the rare western media journalists who actually do bother to come to Syria never mention them.
In 2016, the Lattakia Fire Brigade published the following statement on the White Helmets:
This organization was established by a British person, and is mainly supported by UK and USA. It does not have a number that people can reach them through in emergencies, they choose where and when to operate, they choose the missions they want only. 
Surprisingly enough, this organization that came to exist only two and a half years ago has gained the full support and credibility for Western and Arab community, while Fire Brigades and the REAL Civil Defense forces that have been working in Syria since 1953 were completely marginalized despite all the efforts they have done.
They were called "The White Helmets, the world's most photogenic rescuers".
Their work is pure media propaganda, where every worker has a helmet camera with a whole team supplied with cameras. They are considered as a rescue and firefighting team stronger than any media specialized team! However, you cannot but question all their videos and how they're edited and how all the victims they rescue happen to be only children.
On the other hand, to be honest, when we first heard of those White Helmets and before we knew who they are and who is behind them – and here I talk about myself – we thought that this was a good thing because many of the members of fire brigades and the REAL Syrian civil defense members had been repeatedly targeted, killed and kidnapped from the early days of the Syrian crisis (March, 17, 2011) until now whenever they head to any rescue mission in any area, whether in areas under the control of the Syrian Army or outside its control. 
We thought that this way every area would have its specialized group that would handle rescue and humanitarian missions regardless of the party that controls that areas.
Unfortunately, their mission turned out not to be humanitarian. They have revealed their real intentions as we have seen them holding arms and participating in executions and abusing prisoners taken by Al-Nusra Front and other terrorist groups. Most of their videos are fabricated, crops can be clearly noticed, and easily one can recognize what was cropped, or what they were attempting to hide.
When in Aleppo I interviewed Walid Houri about his heroism during the desperate search for survivors in Aleppo after the double earthquake strike. I also asked him about the White Helmets and he gave me a statement although he also told me that he would be targeted by the White Helmets and their terrorist associates for speaking out.
Later as we were walking through the streets of the Old City he told me that the White Helmets were not only members of various armed groups including Nusra Front but that they had their own assassination team and booby trap team – which laid the dreadful mines and explosive items that killed and maimed civilians returning to their homes after the liberation of Aleppo districts from terrorist occupation from 2016 onwards.
When I met with Hilal Assi,  the Director of SARC in Aleppo, also in January 2018 he told me:
"We never saw the White Helmets in East Aleppo. They belong to the terrorists and they receive money from outside Syria, from more than one country".
Rania A, a SARC Volunteer for three years in Salamiyah who had worked in both Hama and Idlib on the outskirts of terrorist held areas, told me:
"White Helmets are terrorists. They are specialists in acting and drama, not humanitarian work. The White Helmets abuse the "humanitarian" title to gain trust and to brainwash people in Syria and outside. They are a big lie. There are many foreigners working with the White Helmets"
LINKS & MORE INFORMATION ABOUT THE WHITE HELMETS:
Original investigative report: 
The REAL Syria Civil Defence Exposes Fake White Helmets as Terrorist-Linked Imposters
White Helmets: 'A Pseudo NGO'
CrossTalk: 'White Helmets, Really?' with Vanessa Beeley, Eva Bartlett & Patrick Henningsen
Report by Patrick Henningsen
AN INTRODUCTION: Smart Power & The Human Rights Industrial Complex
Open Letter by Vanessa Beeley
White Helmets Campaign for War NOT Peace – Retract RLA & Nobel Peace Prize Nominations
Staged Rescue Videos
(VIDEO) White Helmets: Miraculous 'Rag Doll Rescue'
Mainstream Media: Fake News
CNN's Claim That 'White Helmets Center in Damascus' Was Hit by a Barrel Bomb
White Helmets and Mayday Rescue:
The Syrian Civil Defence: Wikipedia
21st Century Wire compilation of key information on the White Helmets:
Who are the Syria White Helmets?
21st Century Wire article on the White Helmets:  
Syria's White Helmets: War by Way of Deception ~ the "Moderate" Executioners
Cory Morningstar report:
Investigation into the funding sources of the White Helmets, Avaaz, Purpose, The Syria Campaign
Report by Scott Ritter:
The 'White Helmets' and the Inherent Contradiction of America's Syria Policy
Open letter to Canada's NDP Leader on Nobel Prize:
Letter to NDP from Prof. John Ryan protesting White Helmet nomination for RLA and Nobel Peace Prize
White Helmets: Bogus Claims:
'We Saved 60,000' – Bogus Claim by Syria's White Helmets Raises Even More Questions
READ MORE WHITE HELMET NEWS AT: 21st Century Wire White Helmet Files
__________________________________________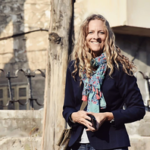 Vanessa Beeley – Creating Articles, Photographs, Interviews
Tags:
Syria
,
Terrorism
,
White Helmets
DISCLAIMER: The statements, views and opinions expressed in pieces republished here are solely those of the authors and do not necessarily represent those of TMS. In accordance with title 17 U.S.C. section 107, this material is distributed without profit to those who have expressed a prior interest in receiving the included information for research and educational purposes. TMS has no affiliation whatsoever with the originator of this article nor is TMS endorsed or sponsored by the originator. "GO TO ORIGINAL" links are provided as a convenience to our readers and allow for verification of authenticity. However, as originating pages are often updated by their originating host sites, the versions posted may not match the versions our readers view when clicking the "GO TO ORIGINAL" links. This site contains copyrighted material the use of which has not always been specifically authorized by the copyright owner. We are making such material available in our efforts to advance understanding of environmental, political, human rights, economic, democracy, scientific, and social justice issues, etc. We believe this constitutes a 'fair use' of any such copyrighted material as provided for in section 107 of the US Copyright Law. In accordance with Title 17 U.S.C. Section 107, the material on this site is distributed without profit to those who have expressed a prior interest in receiving the included information for research and educational purposes. For more information go to: http://www.law.cornell.edu/uscode/17/107.shtml. If you wish to use copyrighted material from this site for purposes of your own that go beyond 'fair use', you must obtain permission from the copyright owner.