Articles by Vanessa Beeley
We found 4 results.
---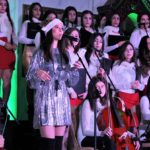 Christmas Colors Light Up a Diverse Syria as Peace & Stability Return – And the West Barely Noticed
Vanessa Beeley - RT, 7 Jan 2019
31 Dec 2018 – Christmas celebrations have literally radiated out across Syria and western media was curiously silent in the face of such displays of unity and solidarity among Syria's diverse peoples.
→ read full article
---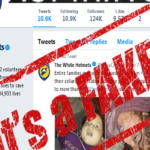 White Helmets Coming 'Home': West & Israel Provide 'Exceptional' Rescue Strategy for NATO's Ghosts
Vanessa Beeley – RT, 30 Jul 2018
26 Jul 2018 – History appears to repeat itself as Israel conducts an "exceptional" rescue of extremist militants and their White Helmet "mannequins" from southern Syria – at the urgent request of NATO member states.
→ read full article
---
Investigation: White Helmets Committing Acts of Terror across Syria
Vanessa Beeley – MintPress News, 11 Sep 2017
The supposedly Syrian NGO White Helmets were established in Turkey, not in Syria. They are largely trained in Turkey and Jordan, not inside Syria. They were established in March 2013 by a British ex-military officer with $300,000 in seed funding from Japan, the U.K. and the U.S.
→ read full article
---
John Pilger: The White Helmets Are a "Complete Propaganda Construct"
Vanessa Beeley – MintPress News, 29 May 2017
26 May 2017 – In yesterday's interview with RT's Going Underground, John Pilger outed the White Helmets as nothing more than a "complete propaganda construct in Syria."
→ read full article
---