(Français) Mises À Jour Sur La Guerre Économique Et La Crise Politique
ORIGINAL LANGUAGES, 8 May 2023
David Adams | Transition to a Culture of Peace – TRANSCEND Media Service
1 mai 2023 – Les événements récents ont des effets profonds sur les sujets de mes blogs précedents : NOUVELLES DU FRONT DE LA GUERRE ÉCONOMIQUE et L'ANALYSE EST SIMPLE ; C'EST ECONOMIQUE.
Premièrement, LA GUERRE ÉCONOMIQUE.
Le voyage en Chine ce mois-ci du président brésilien Lula a été marqué par l'installation de son amie et ancienne présidente du Brésil, Dilma Rousseff, à la tête d'une nouvelle banque, la New Development Bank (NDB) de l'association BRICS (Brésil, Russie, Inde, Chine, Afrique du Sud).
Il est important que la NDB soit basée à Pékin. Elle est considérée comme une alternative à la Banque mondiale qui est située à Washington où elle est dominée par les États-Unis.
Comme Rousseff l'a expliqué dans une interview, la NDB soutiendra les priorités de développement des pays BRICS et du Sud global pour le développement durable, l'inclusion sociale et le développement des infrastructures. Comme elle le dit « 30 % de nos prêts seront financés dans les devises de nos pays membres », contrairement à la Banque mondiale où tous les prêts sont en dollars. Elle explique que "cela sera extrêmement important pour aider nos pays à éviter les risques de change". Comme discuté dans le blog sur LA GUERRE ÉCONOMIQUE, l'un de ces risques est les sanctions imposées par les États-Unis qui sont rendues possibles par leur contrôle du dollar.
La NDB est un exemple concret de l'indépendance croissante des pays du Sud vis-à-vis de la domination économique de l'empire américain avec des pays alliés. À cela s'ajoute la longue liste de pays qui ont indiqué qu'ils souhaitaient être associés aux BRICS, notamment l'Argentine, l'Algérie, l'Iran, l'Indonésie, l'Arabie saoudite, la Turquie, l'Égypte, le Nigéria et le Mexique. Déjà, sans l'inclusion de ces autres pays, les BRICS représentent désormais 31,5 % de l'économie mondiale, tandis que la part du G7 est tombée à 30 %.
Dans la guerre économique, les sanctions américaines deviennent une arme à double tranchant. Alors que les sanctions permettent aux États-Unis de punir les pays, elles peuvent maintenant conduire de plus en plus de pays dans l'orbite des BRICS.
Pour citer à nouveau Bob Dylan,"les temps, ils sont en train de changer"
Passons maintenant à LA CRISE POLITIQUE qui est causée par l'inégalité croissante entre les riches et les pauvres, non seulement entre les pays, mais aussi à l'intérieur des pays, y compris ceux qui gouvernent le monde.
À la fin du blog de février sur ce sujet, il était déclaré que « sans taxation profonde et universelle des riches, nous nous dirigeons vers ce que Stiglitz appelle « un chaos bien plus grand que ce que nous avons vu à Washington D.C. et à Brasilia ».
Les événements récents révèlent un autre aspect important de la dynamique, la renaissance des syndicats en tant que force politique qui travaille à réduire les inégalités économiques. Cela n'a pas été pris en compte dans le blog de février, car cette renaissance n'a pris de l'ampleur que récemment.
Des élections comme celles de Trump et de Bolsonaro, et la montée des forces politiques de droite, voire fascistes ailleurs dans le monde, ont exprimé la colère des électeurs contre la montée des inégalités et l'exploitation capitaliste. C'est pourquoi le blog a déclaré que l'analyse politique correcte est économique.
Cependant, lorsque les syndicats deviennent une force politique, ils offrent une alternative politique très différente.
Un exemple récent est l'élection de Lula à la présidence du Brésil. Lula a toujours été associé au mouvement syndical du Brésil et son nouveau gouvernement reflète cette association.
Aux États-Unis, une importante élection récente a vu les électeurs de Chicago choisir un syndicaliste comme maire plutôt que son adversaire de droite. Le maire, un enseignant, avait le soutien du syndicat des enseignants. Bien que le mouvement ouvrier américain traditionnel ait été décimé par la perte de l'industrie manufacturière, il commence à reprendre de la force dans les industries de services telles que les enseignants, les travailleurs de Starbucks et d'Amazon, etc.
Ailleurs, les mouvements syndicaux ont organisé d'importantes mobilisations pour s'opposer aux politiques gouvernementales qui favorisent l'exploitation capitaliste et les inégalités croissantes.
En France, tous les principaux syndicats se sont réunis pour s'opposer à l'imposition non démocratique de la réforme des retraites par le président Macron. Des millions de personnes ont été mobilisées dans des manifestations et des grèves et l'affiliation syndicale a commencé à augmenter.
En Allemagne, des grèves nationales, parmi les plus importantes depuis des décennies, ont causé d'énormes perturbations dans les aéroports du pays, dans les transports publics et dans son plus grand port. Les débrayages ont été appelés par deux grands syndicats des transports de la plus grande économie d'Europe, impliquant plus de 400 000 travailleurs et travailleuses des transports exigeant une augmentation de salaire de 10,5% pour ses membres, invoquant la hausse des coûts de l'énergie et des aliments.
Et en Afrique du Sud, le National Education, Health and Allied Workers' Union a mis fin à une grève lancée plus tôt ce mois-ci en raison de préoccupations concernant les salaires et l'inflation. L'annonce est intervenue alors que le gouvernement acceptait de revoir l'augmentation de salaire pour l'année en cours et signalait qu'il était prêt à reconsidérer son approche de la négociation collective avec le syndicat.
Un développement particulièrement intéressant a eu lieu en Corée où les deux Corées sont un exemple classique d'inégalité économique, à la fois entre les pays et à l'intérieur de chaque pays. Malgré l'opposition du gouvernement sud-coréen. les syndicats de Corée du Nord et du Sud ont établi un dialogue pour la paix. En janvier, le gouvernement a fait une descente dans les bureaux des syndicats et les dirigeants syndicaux ont été inculpés en vertu de la loi anticommuniste sur la sécurité nationale. Ils ont été accusés d'être des espions pour la Corée du Nord.
Jusqu'à présent, le Brésil est un cas exceptionnel, mais si les mouvements syndicaux ailleurs dans le monde sont en mesure de fournir des alternatives électorales progressistes aux gouvernements dominés par le capitalisme, nous pourrons peut-être éviter le chaos prévu par Stiglitz et réaliser des progrès en matière de démocratie et d'égalité économique.
______________________________________________________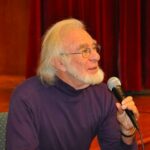 Dr. David Adams est membre du TRANSCEND Network for Peace Development Environment et coordinateur du Culture of Peace News Network. Il a pris sa retraite en 2001 de l'UNESCO où il était directeur de l'Unité pour l'Année internationale des Nations Unies pour la culture de la paix. Auparavant, aux universités de Yale et de Wesley, il était un spécialiste des mécanismes cérébraux du comportement agressif, de l'histoire de la culture de la guerre et de la psychologie des militants de la paix. Envoyez lui un email.
Go to Original – decade-culture-of-peace.org
Tags:
BRICS
,
Economics
,
New Development Bank
DISCLAIMER: The statements, views and opinions expressed in pieces republished here are solely those of the authors and do not necessarily represent those of TMS. In accordance with title 17 U.S.C. section 107, this material is distributed without profit to those who have expressed a prior interest in receiving the included information for research and educational purposes. TMS has no affiliation whatsoever with the originator of this article nor is TMS endorsed or sponsored by the originator. "GO TO ORIGINAL" links are provided as a convenience to our readers and allow for verification of authenticity. However, as originating pages are often updated by their originating host sites, the versions posted may not match the versions our readers view when clicking the "GO TO ORIGINAL" links. This site contains copyrighted material the use of which has not always been specifically authorized by the copyright owner. We are making such material available in our efforts to advance understanding of environmental, political, human rights, economic, democracy, scientific, and social justice issues, etc. We believe this constitutes a 'fair use' of any such copyrighted material as provided for in section 107 of the US Copyright Law. In accordance with Title 17 U.S.C. Section 107, the material on this site is distributed without profit to those who have expressed a prior interest in receiving the included information for research and educational purposes. For more information go to: http://www.law.cornell.edu/uscode/17/107.shtml. If you wish to use copyrighted material from this site for purposes of your own that go beyond 'fair use', you must obtain permission from the copyright owner.
Join the discussion!
We welcome debate and dissent, but personal — ad hominem — attacks (on authors, other users or any individual), abuse and defamatory language will not be tolerated. Nor will we tolerate attempts to deliberately disrupt discussions. We aim to maintain an inviting space to focus on intelligent interactions and debates.