Big Brave Western Proxy Warriors Keep Whining That Ukrainian Troops Are Cowards
WAR RACKET--CATASTROPHE CAPITALISM, 28 Aug 2023
Caitlin Johnstone - TRANSCEND Media Service
Amid continuous news that the Ukrainian counteroffensive which began in June is not going as hoped, The New York Times has published an article titled "Troop Deaths and Injuries in Ukraine War Near 500,000, U.S. Officials Say."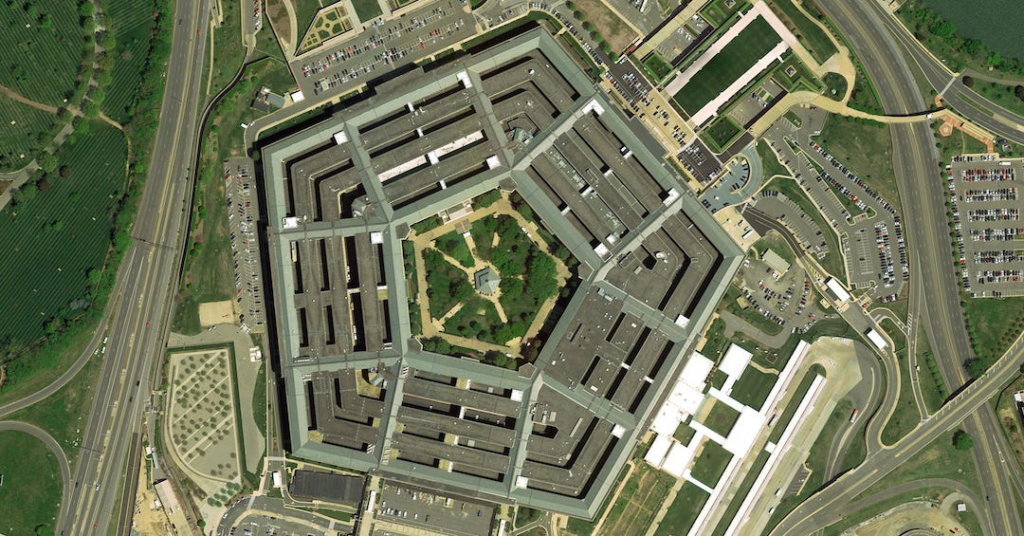 19 Aug 2023 – Amid continuous news that the Ukrainian counteroffensive which began in June is not going as hoped, The New York Times has published an article titled "Troop Deaths and Injuries in Ukraine War Near 500,000, U.S. Officials Say."
Reporting that Ukrainian efforts to retake Russia-occupied territory have been "bogged down in dense Russian minefields under constant fire from artillery and helicopter gunships," The New York Times reports that Ukrainian forces have switched tactics to using "artillery and long-range missiles instead of plunging into minefields under fire."
Then the article gets really freaky:
"American officials are worried that Ukraine's adjustments will race through precious ammunition supplies, which could benefit President Vladimir V. Putin of Russia and disadvantage Ukraine in a war of attrition. But Ukrainian commanders decided the pivot reduced casualties and preserved their frontline fighting force.
"American officials say they fear that Ukraine has become casualty averse, one reason it has been cautious about pressing ahead with the counteroffensive. Almost any big push against dug-in Russian defenders protected by minefields would result in huge numbers of losses."
I'm sorry, US officials "fear" that Ukraine is becoming "casualty averse"? Because safer battlefield tactics that burn through a lot of ammunition don't chew through lives like charging through a minefield under heavy artillery fire?
What are the Ukrainians supposed to be? Casualty amenable? If Ukraine was more casualty amenable, would it be more willing to throw young bodies into the gears of this proxy war that the US empire actively provoked and killed peace deals to maintain?
Something tells me that the US officials speaking to The New York Times about their "fear" of Ukrainian casualty aversiveness do not know what real fear is. Something tells me that if you marched these US officials through Russian minefields under constant fire from artillery and helicopter gunships, then they would understand fear.
What do they mean, "fear"? They worry that Ukraine cares too much about the lives of its people? As if the US has any right whatsoever to pronounce judgment on what an "acceptable" level of Ukrainian casualties is. Despicable. pic.twitter.com/POYI1bwLYy

— Nathan J Robinson (@NathanJRobinson) August 18, 2023
Western officials have been spending the last few weeks whining to the media that Ukraine's inability to gain ground is due to an irrational aversion to being killed. They've been decrying Ukrainian cowardice to the press under cover of anonymity, from behind the safety of their office desks.
In an article published Thursday titled "U.S. intelligence says Ukraine will fail to meet offensive's key goal," The Washington Post cited anonymous "U.S. and Western officials" to report that the massive losses Ukraine has been suffering in this counteroffensive had been "anticipated" in war games ahead of time, but that they had "envisioned Kyiv accepting the casualties as the cost of piercing through Russia's main defensive line."
The same article quotes Ukrainian Foreign Minister Dmytro Kuleba telling critics of the counteroffensive to "go and join the foreign legion" if they don't like the results so far, adding, "It's easy to say that you want everything to be faster when you are not there."
In an article published last month titled "U.S. Cluster Munitions Arrive in Ukraine, but Impact on Battlefield Remains Unclear," The New York Times reported unnamed senior US officials had "privately expressed frustration" that Ukrainian commanders "fearing increased casualties among their ranks" were switching to artillery barrages, "rather than sticking with the Western tactics and pressing harder to breach the Russian defenses."
"Why don't they come and do it themselves?" a former Ukrainian defense minister told The New York Times in response to the American criticism.
NYT: "Senior U.S. officials" have "privately expressed frustration" that Ukraine's military, "fearing increased casualties", is not "pressing harder to breach the Russian defenses."

So frustrating when the Ukrainians won't sacrifice their soldiers for our proxy war. pic.twitter.com/CL2qVi3Oxn

— Aaron Maté (@aaronjmate) July 17, 2023
In an article last month titled "Ukraine's Lack of Weaponry and Training Risks Stalemate in Fight With Russia," The Wall Street Journal reported that unnamed western military officials "knew Kyiv didn't have all the training or weapons" needed to dislodge Russia, but that they had "hoped Ukrainian courage and resourcefulness would carry the day" anyway.
"It didn't," Wall Street Journal added.
In the same article, The Wall Street Journal cited a US Army War College professor named John Nagle admitting that the US itself would never attempt the kind of counteroffensive it's been pushing Ukrainians into attempting.
"America would never attempt to defeat a prepared defense without air superiority, but they [Ukrainians] don't have air superiority," Nagl said, adding, "It's impossible to overstate how important air superiority is for fighting a ground fight at a reasonable cost in casualties."
"While the U.S. still backs Ukraine's fight, the US official said, "We may have missed a window to push for earlier talks.""

Yes, perhaps it wasn't such a brilliant idea to slam and discredit any talk about diplomacy earlier on…https://t.co/Etw24amcKy via @politico

— Trita Parsi (@tparsi) August 18, 2023
And now we're seeing reports in the mass media that US officials — still under cover of anonymity of course — are beginning to wonder if perhaps it might have been better to try to negotiate peace instead of launching this counteroffensive that they knew was doomed from the beginning.
In an article titled "Milley had a point," Politico cites multiple anonymous US officials saying that as "the realities of the counteroffensive are sinking in around Washington," empire managers are beginning to wonder if they should have heeded outgoing Joint Chiefs chair Mark Milley's suggestion back in November that it was a good time to consider peace talks.
"We may have missed a window to push for earlier talks," one anonymous official says, adding, "Milley had a point."
Oops. Oops they made a little oopsie poopsie. Oh well, it's only Ukrainian lives.
Imagine reading through all this as a Ukrainian, especially a Ukrainian who's lost a home or a loved one to this war. I imagine white hot tears pouring down my face. I imagine rage, and I imagine overwhelming frustration.
The Empire Knows It's Pouring Ukrainian Blood Into An Unwinnable Proxy Warhttps://t.co/UCpnX2jtU1 pic.twitter.com/unCNC3m4Bn

— Ron Paul Institute (@RonPaulInstitut) July 24, 2023
This whole war could have been avoided with a little diplomacy and a few mild concessions to Moscow. It could have been stopped in the early weeks of the conflict back when a tentative peace agreement had been struck. It could have been stopped back in November before this catastrophic counteroffensive.
But it wasn't. The US had an agenda to lock Moscow into a costly military quagmire with the goal of weakening Russia, and to this day US officials openly boast about all this war is doing to advance US interests. So they've kept it going, using Ukrainian bodies as a giant sponge to soak up as many expensive military explosives as possible to drain Russian coffers while advancing US energy interests in Europe and keeping Moscow preoccupied while the empire orchestrates its next move against China.
Last month The Washington Post's David Ignatius wrote an article explaining why westerners shouldn't "feel gloomy" about how things are going in Ukraine, writing the following about how much this war is doing to benefit US interests overseas:
"Meanwhile, for the United States and its NATO allies, these 18 months of war have been a strategic windfall, at relatively low cost (other than for the Ukrainians). The West's most reckless antagonist has been rocked. NATO has grown much stronger with the additions of Sweden and Finland. Germany has weaned itself from dependence on Russian energy and, in many ways, rediscovered its sense of values. NATO squabbles make headlines, but overall, this has been a triumphal summer for the alliance."
"Other than for the Ukrainians" he says, as a parenthetical aside.
Everyone who supported this horrifying proxy war should have that paragraph tattooed on their fucking forehead.
_________________________________________________

Caitlin Johnstone is a rogue journalist, poet, and utopia prepper who publishes regularly at Medium. Contact: admin@caitlinjohnstone.com
Go to Original – caitlinjohnstone.com.au
Tags:
European Union
,
NATO
,
Pentagon
,
Proxy War
,
Russia
,
USA
,
Ukraine
,
War Economy
DISCLAIMER: The statements, views and opinions expressed in pieces republished here are solely those of the authors and do not necessarily represent those of TMS. In accordance with title 17 U.S.C. section 107, this material is distributed without profit to those who have expressed a prior interest in receiving the included information for research and educational purposes. TMS has no affiliation whatsoever with the originator of this article nor is TMS endorsed or sponsored by the originator. "GO TO ORIGINAL" links are provided as a convenience to our readers and allow for verification of authenticity. However, as originating pages are often updated by their originating host sites, the versions posted may not match the versions our readers view when clicking the "GO TO ORIGINAL" links. This site contains copyrighted material the use of which has not always been specifically authorized by the copyright owner. We are making such material available in our efforts to advance understanding of environmental, political, human rights, economic, democracy, scientific, and social justice issues, etc. We believe this constitutes a 'fair use' of any such copyrighted material as provided for in section 107 of the US Copyright Law. In accordance with Title 17 U.S.C. Section 107, the material on this site is distributed without profit to those who have expressed a prior interest in receiving the included information for research and educational purposes. For more information go to: http://www.law.cornell.edu/uscode/17/107.shtml. If you wish to use copyrighted material from this site for purposes of your own that go beyond 'fair use', you must obtain permission from the copyright owner.
Join the discussion!
We welcome debate and dissent, but personal — ad hominem — attacks (on authors, other users or any individual), abuse and defamatory language will not be tolerated. Nor will we tolerate attempts to deliberately disrupt discussions. We aim to maintain an inviting space to focus on intelligent interactions and debates.