'Operation Al-Aqsa Flood' Day 44: WHO Says Israel Turned Al-Shifa Hospital into Death Zone
PALESTINE - ISRAEL, 20 Nov 2023
Mustafa Abu Sneineh | Mondoweiss – TRANSCEND Media Service
19 Nov 2023 – Thousands of Palestinians 'Humiliated' as They Flee to Southern Gaza – A Doctors Without Borders convoy was targeted by Israeli fire as Palestinians describe the "humanitarian" route to flee south as a "corridor of death and humiliation." Israeli forces raid Jenin and Bethlehem.
Casualties
12,012 killed*, including 4,900 children, and 32,300 wounded in Gaza
215 Palestinians killed in the occupied West Bank and East Jerusalem
Israel revises its estimated October 7 death toll down from 1,400 to 1,200
*This figure covers the casualties from October 7 to November 16. Due to breakdowns in communication networks within the Gaza Strip (particularly in northern Gaza), the Gaza Ministry of Health has not been able to regularly update its tolls.
Key Developments
World Health Organization described Al-Shifa Hospital, which was raided by Israeli forces last week and was emptied of nearly all patients, medical staff, and displaced civilians, as a "death zone."
Doctors Without Borders said a convoy evacuating 137 of its Palestinian staff members and their families was targeted by Israeli forces, killing one relative and injuring another on Saturday.
Palestinians who were injured, elderly, or have kids were forced to get out of vehicles and walk an average of 10 hours for 14 km to Salah Al-Deen Street's checkpoint.
Horrific stories spread of women harassed, young men stripped naked in front of the crowds, doctors and journalists detained and interrogated, and people sent into a hole dug in the ground at the Salah Al-Deen Street checkpoint.
As of November 11, 807,000 Palestinians remained in the areas of the northern Gaza Strip, after an estimated 400,000 fled south of the Gaza Valley throughout the first month of the war.
Jordan sets up a field hospital in the city of Nablus, which has raised alarm in anticipation of a further deterioration of the situation in the occupied West Bank.
The Israel Prison Service imposes punitive measures against Palestinian prisoners, including poor-quality and insufficient food, denial of access to the exercise yard, daily power cuts, medical neglect and restriction on family visits.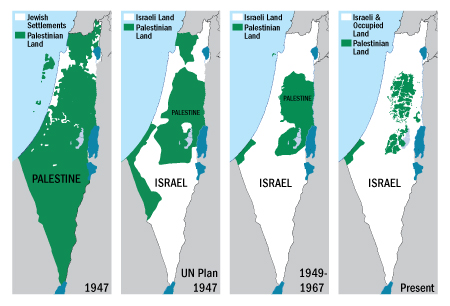 Al-Shifa Hospital turned into "death zone" as almost 400,000 Palestinians flee north of Gaza Strip
The WHO described Al-Shifa Hospital, which was raided by Israeli forces last week and was emptied of nearly all patients, medical staff, and displaced civilians, as a "death zone."
"Signs of shelling and gunfire were evident. The team saw a mass grave at the entrance of the hospital and was told more than 80 people were buried there," the WHO team who spent an hour inside Al-Shifa said.
On Sunday, Mohammed Al-Zaqout, the director of the Gaza hospital, told Al-Jazeera Arabic that four premature babies had died in Al-Shifa, which stopped receiving patients and directed them to be treated at the Indonesian Hospital.
Zaqout said that medical staff at Al-Shifa are in talks with the WHO to evacuate the remaining 32 premature babies in the incubators. There are still 25 medical staff and 291 patients inside Al-Shifa as of Sunday morning, two of them in the ICU and 22 in the dialysis department.
"Lack of clean water, fuel, medicines, food and other essential aid over the last 6 weeks have caused Al-Shifa Hospital…to essentially stop functioning as a medical facility," the WHO said.
"Corridors and the hospital grounds were filled with medical and solid waste, increasing the risk of infection. Patients and health staff with whom they spoke were terrified for their safety and health, and pleaded for evacuation," the organization added.
Israel claimed that Hamas fighters had a command and control center and web of tunnels under Al-Shifa, while the U.S. said that, based on intelligence sources, the hospital functioned as a node for Hamas's operations. Hamas and Palestinian resistance factions were adamant in denying these claims and repeatedly called for international investigation teams to inspect the facility.
Almost a week after its brutal siege and raid on Al-Shifa on November 15, Israeli forces have yet to publish evidence of Hamas' tunnels or weapons cache in Al-Shifa. The occupation forces released a video showing a few rifles, bullet magazines, and bullet-proof vests, claiming it was left behind at Al-Shifa by fighters of Hamas. The video was taken down and then reposted after removing a section in which a laptop was presented as evidence of Hamas's presence at Al-Shifa.
Al Jazeera political analyst Marwan Bishara commented on the Israeli forces' video, saying, "I'm baffled as to why Hamas keeps 'leaving behind' guns for the Israeli military to 'find' as evidence for their presence under hospitals!"
"Oh yea, leave the gun, take the cannolis," he wrote in X, in a satirical reference to a scene from The Godfather.
Doctors Without Borders convoy targeted
The Ministry of Health in the Gaza Strip announced on Saturday evening that 12,012 Palestinians were martyred in the Israeli bombardments and airstrikes since October 7, and around 32,300 were wounded.
Until October 17, there were 3,750 people reportedly missing or under the rubble, 1,750 of them children. Israeli bombardments killed 4,900 children, 3,155 women, and 690 elderly people.
Two-thirds of the hospitals in the Gaza Strip have stopped operating, and medical organizations such as the Palestine Red Crescent Society (PRCS) are struggling to respond to calls to evacuate the wounded or rescue the trapped under the rubble.
Doctors Without Borders (MSF) said a convoy evacuating 137 MSF Palestinian staff members and their families was targeted by Israeli forces, killing one MSF employee's relative and injuring another on Saturday.
"MSF condemns in the strongest terms this deliberate attack," the organization said.
MSF informed the Israeli forces of their movement towards the southern Gaza Strip. The convoy was made of five cars, all marked with the MSF emblem on the roof, carrying 137 people, 65 of them children, who were stuck for almost a week in Gaza City.
However, they could not cross the overcrowded Israeli checkpoint at Salah Al-Deen Street and had to drive back 7 km north into Gaza, when they were targeted in Al-Wehda Street.
"MSF calls again to urgently allow the evacuation of our staff, as well as of thousands of other people, trapped by fighting and living in extremely dire conditions in northern Gaza. We are calling for an immediate ceasefire, which is the only way for corridors to be implemented in order to safely evacuate trapped civilians," it said in a statement.
Salah Al-Deen Street checkpoint: 'The corridor of death and humiliation'
For the past week, Israeli tanks and forces were stationed on the east and west of Salah Al-Deen Street, which cut the northern Gaza Strip into two halves. Palestinians evacuating areas of intense fighting in Gaza City, Sheikh Ridwan, Beit Lahia, Jabalia, and Beit Hanoun had to pass through an Israeli military checkpoint. Wafa correspondent Aseel Al-Akhras, who left Al-Shifa Hospital over the weekend, was among the thousands of people who took the perilous journey to the south on foot.
She described the "humanitarian route" that Israel designated for civilians to flee south as the "corridor of humiliation and death." Akhras said that Palestinians who were injured, elderly, or have kids, were forced to get out of vehicles and walk an average of 10 hours the 14km south to Salah Al-Deen Street's checkpoint, which was surrounded by tanks."
She said she was detained at the checkpoint for more than an hour and a half.
"The displaced girls and women were harassed, and one of them had her gold stolen. Some of the displaced were forced to completely remove their clothes in the cold, in front of all of us," she said.
Akhras said that Israeli tanks caused a cloud of soil and dirt to cover people while waiting. They were asked to raise their IDs, while some of them were taken into a hole dug near the checkpoint.
"We were interrogated by the occupation soldiers, and I was separated from my family. Doctors and Red Crescent employees were also interrogated and arrested…we saw them shooting a young man whose fate we do not yet know. They also forced six young men to kneel before the [Israeli] occupation flag at gunpoint," she said.
According to the Palestinian Central Bureau of Statistics, as of November 11, there were about 807,000 Palestinians living in the areas of the northern Gaza Strip. An estimated 400,000 fled to the south of Gaza Valley to the areas of Khan Yunis, Dier al-Balah, and Rafah.
In the north of Gaza Valley, the UN agency for Palestinian refugees (UNRWA) said that 183,000 forcibly displaced people are sheltered in 154 UNRWA facilities.
On Sunday morning, Russia announced that it evacuated 550 people with Palestinian and Russian dual citizenship from Gaza, 230 of whom are children.
In the past 24 hours, Israel bombed hospitals, schools, mosques, and family houses in various areas in Gaza. On Sunday, a shell targeted the children's department at the Kamal Adwan Hospital in Beit Lahia, Al Jazeera Arabic reported. In Al-Nafaq Street in Gaza, Israeli warplanes launched an airstrike on a house on Saturday evening, while in the central Gaza Strip, at least 31 people were killed in bombardments. In Nuseirat camp and Khan Yunis in the Gaza Strip, 15 people were killed on Sunday morning. Al Jazeera Arabic reported that Israeli forces destroyed four mosques in Jabalia refugee camp, bringing the number of completely destroyed mosques to 76 and targeted churches to three.
Jordan's King Abdullah II called for a ceasefire in Gaza to put an end to the humanitarian crisis created by the "ugly war against civilians" during a meeting with Ursula von der Leyen, the president of the European Commission.
"Israel's continuation of its hideous war on Gaza and its illegal violations in the West Bank and Jerusalem will lead to an explosion in the situation in the entire region," said King Abdullah.
U.S. President Joe Biden stressed in an Op-ed in The Washington Post on Saturday that there will be no ceasefire before Hamas releases the Israeli captives taken on October 7.
"As long as Hamas clings to its ideology of destruction, a ceasefire is not peace," Biden wrote.
Hakan Fidan, Turkey's Foreign Minister and former spy chief, warned of the ongoing war on the Gaza Strip, asserting that Israel's possession of nuclear capabilities could trigger an arms race in the West Asia region.
"The ongoing possession of nuclear weapons by Israel, coupled with the failure to denuclearize the region, will escalate the nuclear arms race, leading to increased nuclearization in the area. This is not a favorable situation for both the region and the world," Fidan said in an interview with Al Jazeera Arabic.
West Bank: sixth Palestinian prisoner dies in Israeli custody, Israeli forces kill three Palestinians 
As tension intensified in the occupied West Bank, Jordan set up a field hospital in the city of Nablus, which alarmed Palestinians anticipating a further deterioration in the situation.
Jordan had set up field hospitals in the West Bank's cities of Ramallah in 2000 and Jenin in 2001 during the early days of the Second Intifada.
As of Sunday morning, 215 Palestinians have been martyred in the West Bank by Israeli forces and settlers.
In Jenin, Issam Al-Fayed, 46, a person with special needs, was killed on Sunday morning by Israeli fire near the "horse" roundabout at the entrance of Jenin refugee camp. Omar Al-Laham, 20, from Dheisheh refugee camp, was killed when Israeli forces stormed the camp. A third Palestinian was killed in Aida, another refugee camp near Bethlehem in the southern West Bank. On Sunday, Thaer Samih Abu Assab, 38, was the sixth Palestinian prisoner to die in Israeli custody since October 7.
Qaddoura Fares, the head of the Prisoners and Ex-Prisoners' Affairs Commission, told Wafa that Abu Assab is from the town of Qalqilya and died in the notorious Negev Desert Prison. Abu Assab was arrested in May 2005 and was sentenced to 25 years in prison. The Commission said Abu Assab's death was a "premeditated assassination operation."
Last week, Ahmad Muhammad Mari, 33, died inside Megiddo prison. On November 6, Majed Ahmad Zaqoul, 32, from the Gaza Strip, also died in the prison. In October, prisoners Omar Daraghmeh, 58, from Tubas, and Arafat Hamdan, 25, from Ramallah, died in Israeli custody. Another Palestinian prisoner from the Gaza Strip, whose identity is yet to be identified by the Commission, was also announced dead.
The Commission said that the Israel Prison Service has imposed punitive measures against Palestinian prisoners, including insufficient and low-quality food, denial of access to the exercise yard, daily power cuts, medical neglect, and restrictions on family visitation.
There are 7,000 Palestinian prisoners inside Israeli jails as of November 6, according to the Addameer prisoners' rights group. Almost 2,070 of them are serving administrative detention terms, a policy used by Israel to detain Palestinians without charge or trial indefinitely.
Go to Original – mondoweiss.net
Tags:
BDS Boycott Divestment Sanctions
,
Colonialism
,
Crimes against Humanity
,
Cultural violence
,
Direct violence
,
Ecocide
,
Gaza
,
Genocide
,
Hamas
,
Israel
,
Israeli Apartheid
,
Israeli Army
,
Israeli occupation
,
Jewish Settlers
,
Massacre
,
Middle East
,
Nakba
,
Netanyahu
,
Palestine
,
Sociocide
,
State Terrorism
,
Structural violence
,
USA
,
United Nations
,
Violent conflict
,
War crimes
,
West Bank
,
Zionism
Join the BDS-BOYCOTT, DIVESTMENT, SANCTIONS campaign to protest the Israeli barbaric siege of Gaza, illegal occupation of the Palestine nation's territory, the apartheid wall, its inhuman and degrading treatment of the Palestinian people, and the more than 7,000 Palestinian men, women, elderly and children arbitrarily locked up in Israeli prisons.
DON'T BUY PRODUCTS WHOSE BARCODE STARTS WITH 729, which indicates that it is produced in Israel. DO YOUR PART! MAKE A DIFFERENCE!
7 2 9: BOYCOTT FOR JUSTICE!
DISCLAIMER: The statements, views and opinions expressed in pieces republished here are solely those of the authors and do not necessarily represent those of TMS. In accordance with title 17 U.S.C. section 107, this material is distributed without profit to those who have expressed a prior interest in receiving the included information for research and educational purposes. TMS has no affiliation whatsoever with the originator of this article nor is TMS endorsed or sponsored by the originator. "GO TO ORIGINAL" links are provided as a convenience to our readers and allow for verification of authenticity. However, as originating pages are often updated by their originating host sites, the versions posted may not match the versions our readers view when clicking the "GO TO ORIGINAL" links. This site contains copyrighted material the use of which has not always been specifically authorized by the copyright owner. We are making such material available in our efforts to advance understanding of environmental, political, human rights, economic, democracy, scientific, and social justice issues, etc. We believe this constitutes a 'fair use' of any such copyrighted material as provided for in section 107 of the US Copyright Law. In accordance with Title 17 U.S.C. Section 107, the material on this site is distributed without profit to those who have expressed a prior interest in receiving the included information for research and educational purposes. For more information go to: http://www.law.cornell.edu/uscode/17/107.shtml. If you wish to use copyrighted material from this site for purposes of your own that go beyond 'fair use', you must obtain permission from the copyright owner.
Join the discussion!
We welcome debate and dissent, but personal — ad hominem — attacks (on authors, other users or any individual), abuse and defamatory language will not be tolerated. Nor will we tolerate attempts to deliberately disrupt discussions. We aim to maintain an inviting space to focus on intelligent interactions and debates.