Articles by Adam H Johnson
We found 1 results.
---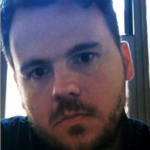 The U.S.-Venezuela Aid Convoy Story Is Clearly Bogus, but No One Wants to Say It
Adam H Johnson | Truthdig- TRANSCEND Media Service, 25 Feb 2019
21 Feb 2019 – No one actually thinks the murderers row of Cold Warriors, Venezuela envoy Elliott Abrams and national security adviser John Bolton care at all about the starving people in Venezuela or their plight. No one reading this, be they right, left, center, libertarian or communist, actually buys the prevailing narrative that the U.S. is sending "aid" to Venezuela as a humanitarian gesture.
→ read full article
---