Articles by Alice Rothchild
We found 1 results.
---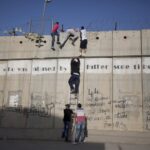 I Can't Support an Ideology Grounded in Jewish Privilege and Persecution of Palestinians
Alice Rothchild – The Seattle Times, 12 Aug 2019
9 Aug 2019 – A central debate within the U.S. Jewish community involves Zionism and its relationship to Judaism. In my recent contribution to the anthology, "Reclaiming Judaism from Zionism: Stories of Personal Transformation," I became aware that the ideology of Jewish nationalism and the policies of the Israeli government have corrupted my concept of Judaism and its central religious and cultural values.
→ read full article
---