Articles by Alleen Brown
We found 4 results.
---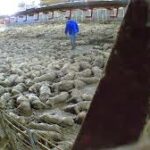 Animal Rights Activists Uncover the Locations of Thousands of Factory Farms
Alleen Brown | The Intercept - TRANSCEND Media Service, 1 Jun 2020
31 May 2020 – Animal rights activists published an interactive map today revealing the locations of more than 27,500 farms and animal agriculture facilities, including 5,812 identified using satellite imagery, many of which do not appear in public records. Users will be able to pin new locations to the map and attach photos and videos documenting animal cruelty and health violations. The animal agriculture industry has spent decades fighting to avoid the disclosure of such information.
→ read full article
---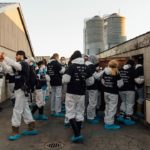 Testing the Line: As Animal Rights Activists Push Legal Boundaries, Canada Considers What Makes a Terrorist
Alleen Brown – The Intercept, 20 May 2019
12 May 2019 – Industry representatives in Canada have pointed to special penalties in the U.S. for those who trespass or capture footage on animal agriculture properties.
→ read full article
---
I Can't Believe It's Not Lobbying: The National Petroleum Council
Alleen Brown – The Intercept, 4 May 2015
The NPC looks, walks and quacks like lobbyists. But legally it's a "federal advisory committee," a little-known type of organization that in appearance and often in reality provides yet another way for corporations to get what they want out of the government.
→ read full article
---
At Global Climate Conferences, Spying Is Just Part of the Woodwork
Alleen Brown – The Intercept, 8 Dec 2014
According to documents leaked by Edward Snowden, a spy from Britain's GCHQ went disguised as a UK delegate to the 2009 UN Climate Change Conference in Copenhagen, and another was deployed to the UN's Cancun climate talks in 2010. This followed news last winter that the NSA also spied on the Copenhagen negotiations.
→ read full article
---