Articles by Anne Vigna
We found 1 results.
---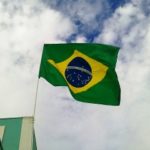 How the Radical Right Takeover in Brazil Has Parallels with Trumpism
Anne Vigna | Le Monde diplomatique - AlterNet, 11 Dec 2017
The hard right is running the country without being elected after Dilma Rousseff's impeachment last year. It has surprising support among the new lower-middle class. There has never been a time when those defending the interests of the big landowners, evangelical Christians and the army have been so strongly represented in the National Congress.
→ read full article
---