Articles by Ayesha Kabir
We found 2 results.
---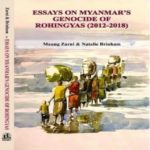 Essays on Myanmar's Genocide
Ayesha Kabir | Prothom Alo – TRANSCEND Media Service, 15 Apr 2019
5 Apr 2019 – Essays on Myanmar's Genocide of Rohingyas (2012-2018) by Maung Zarni and Natalie Brinham is an exposure of the brutal killings, rapes, looting, arson and other heinous crimes unleashed by the military junta and their cohorts in Myanmar. The writers are leading human rights activists, speaking out against the atrocities in Myanmar and calling for justice.
→ read full article
---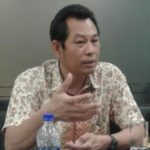 Zarni: 'The Buddhist Society Has Lost Its Conscience'
Ayesha Kabir - Prothom Alo [Bangladesh], 4 Dec 2017
30 Nov 2017 – During his recent Dhaka trip, Dr. Maung Zarni dropped in at the Prothom Alo office and deliberated on a number of issues pertaining to the Rohingya crisis and the predicament of his homeland. "The Buddhist society has lost its conscience and has turned racist. The army itself has been founded on fascist lines. And a good society has been manipulated to move into this fascist mode."
→ read full article
---