Articles by Aylin Woodward
We found 2 results.
---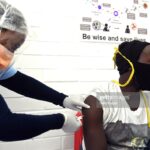 Vaccines May Not Work as Well against the Coronavirus Variant Detected in South Africa, Research Shows–People May Also Face a Risk of Reinfection
Aylin Woodward | Business Insider - TRANSCEND Media Service, 25 Jan 2021
22 Jan 2021 – At first, there was little evidence to suggest that COVID-19 vaccines wouldn't work against the mutated, more infectious versions of the virus that have emerged in the last few months. But preliminary research published this week suggests that a coronavirus variant detected in South Africa in December can partially evade the defenses vaccines build in our bodies' immune systems.
→ read full article
---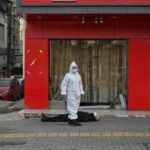 The Outbreaks of both the Wuhan Coronavirus and SARS Likely Started in Chinese Wet Markets
Aylin Woodward | Business Insider – TRANSCEND Media Service, 3 Feb 2020
1 Feb 2020 – The coronavirus spreading in China and the SARS outbreak of 2003 both are from the coronavirus family, and both likely started in wet markets. At such markets, outdoor stalls are squeezed together to form narrow lanes and put people and live and dead animals — dogs, chickens, pigs, snakes, civets, and more — in constant close contact. That makes it easy for a virus to jump from animal to human.
→ read full article
---