Articles by Barbara Koeppel
We found 2 results.
---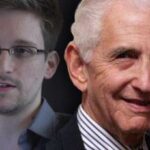 NYTimes Op-Ed Denounces Daniel Ellsberg and Edward Snowden on 50th Anniversary of Publishing the Pentagon Papers
Barbara Koeppel | CovertAction Magazine - TRANSCEND Media Service, 5 Jul 2021
1 Jul 2021 – This past June 13th, The New York Times celebrated the 50th anniversary of its publishing the Pentagon Papers. In a special section, "Uncovering the Secret History of the Vietnam War," it told how a team of 50 reporters, researchers and editors worked on the story for nearly four months, holed up in a "whole group of suites" at a New York City Hilton Hotel—to ensure their secrecy.
→ read full article
---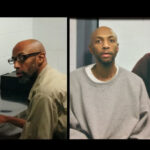 Execution Will Mark MLK's Birthday
Barbara Koeppel | Reader Supported News - TRANSCEND Media Service, 4 Jan 2021
1 Jan 2021 – Shakespeare got it right. Something is definitely rotten, but not in Denmark. The decay is made in America and engulfs the fortress at 1600 Pennsylvania Ave.
→ read full article
---