Articles by Ben McGrath
We found 3 results.
---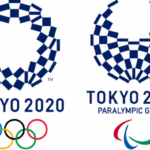 Tokyo Pushes Ahead with Olympics despite Growing Demands to Cancel
Ben McGrath | WSWS - TRANSCEND Media Service, 7 Jun 2021
31 May 2021 – With the Tokyo Summer Olympic Games scheduled to start on July 23, opposition continues to grow in Japan as the COVID-19 pandemic worsens throughout the country. The head of the Japan Doctors Union warned that holding the Games could lead to a new "Olympic" strain of the COVID-19 virus.
→ read full article
---
US Completes Anti-Missile Deployment in South Korea amid Heightened War Danger
Ben McGrath | WSWS – TRANSCEND Media Service, 11 Sep 2017
Despite residents' protests, US Forces Korea began installing four more THAAD missile launchers early Thursday [7 Sep] morning in the South Korean town of Seongju. The reintroduction of tactical nuclear weapons would greatly heighten the danger of nuclear war. In the extremely tense situation on the Korean Peninsula, the two militaries would have to take into account the possibility of a nuclear attack with just minutes of warning, exacerbating the risk of miscalculations or mistakes triggering a nuclear exchange.
→ read full article
---
Japan: Continuing Protests against Abe Government's Security Bills
Ben McGrath, WSWS – TRANSCEND Media Service, 7 Sep 2015
The bills will formalise Abe's "constitutional reinterpretation" last year to permit so-called collective self-defence—that is, Japan's military involvement in US wars of aggression. Further anti-war protests took place last weekend, including in Tokyo's Shinjuku shopping district on Sunday, as well as the cities of Sendai, Osaka and Fukuoka.
→ read full article
---