Articles by Chaiwat Satha-Anand
We found 4 results.
---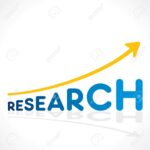 Three Windows and Critical Peace/Nonviolence Research
Chaiwat Satha-Anand | Center for Global Nonkilling – TRANSCEND Media Service, 19 Jul 2021
The Windows help us to peer into three contemporary peace research pioneers: Glenn D. Paige (1929-2017), Gene Sharp (1928-2018), and Johan Galtung (1930- ).
→ read full article
---
Let's Ponder a Peaceful Reply to Terror Acts
Chaiwat Satha-Anand – Bangkok Post, 7 Sep 2015
To deal with terrorism nonviolently, I would argue, is to counter the work done by such an act of terror on political society. To be able to do so is to understand how terrorism works. For a society to fight against terror with nonviolence, ordinary people have to do three things.
→ read full article
---
Understanding the Threats of Qur'an Burning
Chaiwat Satha-Anand – TRANSCEND Media Service, 27 Sep 2010
If one agrees with Dominique Moisi in his recent book The Geopolitics of Emotion (2010) that one cannot fully understand the world today without trying to construe the ways in which emotions such as fear, humiliation and hope shape world politics, and that a clash of emotions between fear in "the West" and humiliation in the Muslim world is going on, then I would argue that what Pastor Jones has done was to show us how vulnerable to global violence the world is.
→ read full article
---
A RETROSPECTIVE OF THE RECENT POLITICAL CRISIS IN THAILAND
Chaiwat Satha-Anand – Dec 1, 2008, 23 Dec 2008
This insightful and informative analysis was written before the Supreme Court ousted the (Red) PM. The newly appointed PM is Yellow. (TMS Editor) Let me explain the problem we face in Thailand and let me do this in this order: Conflict, Nonviolence, Prognosis, and Solutions. Three Conflicts: 1) Conflict of Goals: one side (Red shirt-Thaksin) […]
→ read full article
---