Articles by Chalmers Johnson
We found 9 results.
---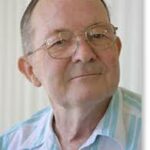 Chalmers Johnson: Portrait of a Sagging Empire
Chalmers Johnson and Tom Engelhardt | TomDispatch - TRANSCEND Media Service, 1 Mar 2021
21 Feb 2021 – Today, an oldie but goodie.  Peering into the future is usually a perilous undertaking no matter who you are, which makes Chalmers Johnson's final piece, just months before he died in Nov 2010, little short of remarkable. In terms of the American imperial project, he had a striking sense of just what might happen if we didn't begin dismantling that empire (and all the global military garrisons and wars that went with it).
→ read full article
---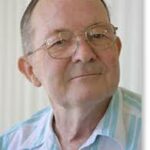 Three Good Reasons to Liquidate Our Empire
Chalmers Johnson | TomDispatch - TRANSCEND Media Service, 16 Mar 2020
And Ten Steps to Take to Do So – We are like the British at the end of World War II: desperately trying to shore up an empire that we never needed and can no longer afford, using methods that often resemble those of failed empires of the past — including the Axis powers of World War II and the former Soviet Union. There is an important lesson for us in the British decision, starting in 1945, to liquidate their empire relatively voluntarily, rather than being forced to do so by defeat in war, as were Japan and Germany, or by debilitating colonial conflicts, as were the French and Dutch.
→ read full article
---
The Guns of August – Lowering the Flag on the American Century
Chalmers Johnson | TomDispatch - TRANSCEND Media Service, 7 Jul 2014
I wish I had a crystal ball to peer into and see what historians will make of our own guns of August in 2060. The fog of war, after all, is just a stand-in for what might be called "the fog of the future," the inability of humans to peer with any accuracy far into the world to come.
→ read full article
---
10 Needed Steps for Obama to Start Dismantling America's Gigantic, Destructive Military Empire
Chalmers Johnson - AlterNet, 30 Aug 2010
The following is an excerpt from Chalmers Johnson's new book, Dismantling the Empire: America's Last Best Hope (Metropolitan Books, 2010).
→ read full article
---
Another Battle of Okinawa
Chalmers Johnson – Los Angeles Times, 10 May 2010
Despite protests, the U.S. insists on going ahead with plans for a new military base on the island.
→ read full article
---
THREE GOOD REASONS TO LIQUIDATE OUR EMPIRE
Chalmers Johnson, 31 Jul 2009
And Ten Steps to Take to Do So However ambitious President Barack Obama's domestic plans, one unacknowledged issue has the potential to destroy any reform efforts he might launch. Think of it as the 800-pound gorilla in the American living room: our longstanding reliance on imperialism and militarism in our relations with other countries and […]
→ read full article
---
HOW TO DEAL WITH AMERICA'S EMPIRE OF BASES
Chalmers Johnson, 3 Jul 2009
A Modest Proposal for Garrisoned LandsThe U.S. Empire of Bases — at $102 billion a year already the world's costliest military enterprise — just got a good deal more expensive. As a start, on May 27th, we learned that the State Department will build a new "embassy" in Islamabad, Pakistan, which at $736 million will […]
→ read full article
---
THE LOOMING CRISIS AT THE PENTAGON: HOW TAXPAYERS FINANCE FANTASY WARS
Chalmers Johnson, 3 Feb 2009
Like much of the rest of the world, Americans know that the U.S. automotive industry is in the grips of what may be a fatal decline. Unless it receives emergency financing and undergoes significant reform, it is undoubtedly headed for the graveyard in which many American industries are already buried, including those that made televisions […]
→ read full article
---
THE SMASH OF CIVILIZATIONS
Chalmers Johnson, 16 Sep 2008
Read more
→ read full article
---