Articles by Chandran Nair
We found 2 results.
---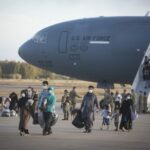 Afghanistan Shows White Privilege in Action on the Geopolitical Stage
Chandran Nair | The Diplomat - TRANSCEND Media Service, 6 Sep 2021
3 Sep 2021 – The rapid collapse of the U.S.-backed government in Afghanistan and the consequent yet predictable torrent of responses from Western media and politicians demonstrated just how entrenched the Western worldview in projecting its "right" to be the leaders of the world. Western exceptionalism and privilege have long been entrenched in geopolitics – and war.
→ read full article
---
There's a Place in India Where Religions Coexist Beautifully and Gender Equality Is Unmatched
Chandran Nair – The World Post, 11 Apr 2016
Kerala is a symbol of religious coexistence — not simply tolerance — in a world that is struggling with new strains of virulent intolerance and violence. It may be a model of how to keep multiethnic and multi-religious communities stable in the long-term.
→ read full article
---