Articles by Chisato Tanaka
We found 2 results.
---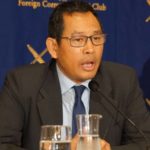 Activist for Rohingya Muslims, Zarni Calls on Tokyo to Speak Out over Refugee Crisis
Chisato Tanaka – The Japan Times, 29 Oct 2018
25 Oct 2018 – Maung Zarni, leader of a global network of activists for Rohingya Muslims, today called on Japan to actively speak out against the alleged abuse and genocide against Myanmar's ethnic minority by the country's military and strongly criticized Tokyo for its relative silence on a crisis that has become a major international concern.
→ read full article
---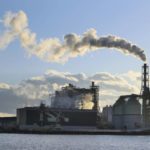 Japan Continues to Rely on Coal-fired Plants despite Global Criticism
Chisato Tanaka – The Japan Times, 29 Oct 2018
Japan may be feeling the effects of global warming more than ever with the series of natural disasters that hit the archipelago this summer, but this resource-poor country is sticking with coal-fired energy production that emits more than double the carbon dioxide generated by liquid natural gas-fueled plants.
→ read full article
---