Articles by Christopher Brito
We found 1 results.
---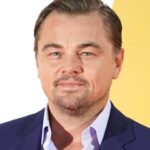 Leonardo Dicaprio's Foundation Pledges $5 Million in Aid for Amazon Rainforest Fires
Christopher Brito – CBS News, 2 Sep 2019
26 Aug 2019 – Leonardo DiCaprio's new environmental foundation, Earth Alliance, has made an initial pledge of $5 million to help fight the raging fires devastating the Amazon rainforest. The Oscar-winner's organization, which made the announcement over the weekend, addresses urgent threats against the planet.
→ read full article
---