Articles by Christopher Joyce
We found 2 results.
---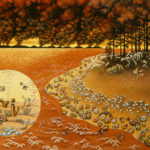 The 'Great Dying' Nearly Erased Life on Earth. Scientists See Similarities to Today
Christopher Joyce | NPR – TRANSCEND Media Service, 10 Jun 2019
4 Jun 2019 – There was a time when life on Earth almost blinked out. The "Great Dying," the biggest extinction the planet has ever seen, happened some 250 million years ago and was largely caused by greenhouse gases in the atmosphere. Now scientists are beginning to see alarming similarities between the Great Dying and what's currently happening to our atmosphere.
→ read full article
---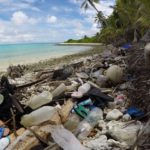 Remote Island Chain Has Few People — But Hundreds of Millions of Pieces of Plastic
Christopher Joyce | NPR – TRANSCEND Media Service, 20 May 2019
16 May 2019 – When a marine biologist from Australia traveled to a remote string of islands in the Indian Ocean to see how much plastic waste had washed up on the beaches, here's just part of what she found: "373,000 toothbrushes and around 975,000 shoes, largely flip-flops. And that's only what was on the surface.
→ read full article
---