Articles by Daisuke Nojima
We found 2 results.
---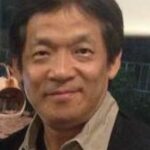 Total Plan of Structural Transformation for Eradicating Conflicts in Africa
Daisuke Nojima – TRANSCEND Media Service, 13 Jan 2020
Usually Japanese people would dream a dream, "Yume", on the second night of a new year, in order to forecast fortune of the year, and would talk its content to family and friends. And, "Yume" also means ideal future plan of a person. So, let me indicate my own idea of solution for major conflicts in African continent. Here is simply a "Yume" also, if you might regard this as too unrealistic or just dreamy, please be generous.
→ read full article
---
'The Superpower of Technology'
Daisuke Nojima – TRANSCEND Media Service, 21 Mar 2011
On The Globe, there is a superpower of technology,
About half of the robots in the world working there,
Tremendous amounts of vending machines are selling everything there,
Even disregarding jobless people everywhere,
So, this state is much praised by scholars of futurology.
→ read full article
---