Articles by Dan Hind
We found 2 results.
---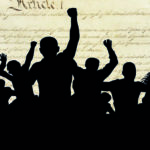 The Constitutional Turn: Liberty and the Cooperative State
Dan Hind | The Next System Project – TRANSCEND Media Service, 17 Sep 2018
7 Sep 2018 – A provocative essay that challenges readers to think beyond the politics of revolution and redistribution to consider what deep democracy actually means. It stands "for making the state a site for radical reform." To do that, however, "we need to develop a constitutional imagination" based on direct citizen engagement in the political economy.
→ read full article
---
From Iceland to Ireland: Two Paths to Financial Recovery?
Dan Hind – Al Jazeera, 4 Jun 2012
Iceland isn't a model for Ireland. It is a model for the whole European Union. In the years before 2008, in both countries a lightly regulated financial sector ran out of control. Iceland's big three banks – Glitnir, Kaupthing and Landsbanki – had lent out more than US $200 billion, eleven times the country's GDP. Ireland's banks were holding assets of around seven times GDP on their books. Much of the money had been lent abroad.
→ read full article
---