Articles by Danny Sjursen
We found 3 results.
---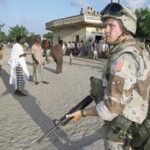 Why on Earth Is the U.S. Bombing Somalia?
Danny Sjursen | Independent Media Institute - TRANSCEND Media Service, 18 May 2020
15 May 2020 – The Trump administration has quietly ramped up a vicious bombing—and covert raiding—campaign in Somalia amid a global coronavirus pandemic. Neither the White House nor the Pentagon has provided any explanation for the deadly escalation of a war that Congress hasn't declared and the media rarely reports. At stake are many thousands of lives.
→ read full article
---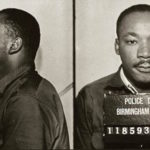 Martin Luther King's Revolutionary Dream Deferred
Maj. Danny Sjursen – Truthdig, 15 Jan 2018
13 Jan 2018 – My King is the provocative King, the critic of bigotry but also of capitalism and the Vietnam War. The King, in truth, who has been willfully concealed from view. Read, study, unearth the real King, the radical King, and take up the torch of his fight—a dream deferred—against the three evils still alive and well in the United States: racism, materialism and militarism. The owners of this country are counting on your apathy. Prove them wrong.
→ read full article
---
How We Got Here: The Misuse of American Military Power and the Middle East in Chaos
Danny Sjursen - TomDispatch, 27 Feb 2017
21 Feb 2017 – The United States has already lost — its war for the Middle East, that is. Unfortunately, it's evidently still not clear in Washington. Bush's neo-imperial triumphalism failed. Obama's quiet shift to drones, Special Forces, and clandestine executive actions didn't turn the tide either. For all President Trump's bluster, boasting, and threats, rest assured that, at best, he'll barely move the needle and, at worst… but why even go there?
→ read full article
---