Articles by Dave Lindorff
We found 13 results.
---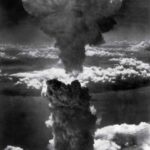 Manhattan Project Spies, Cold War, MAD–Their Efforts Gifted Us 75 Years of No Nuclear War
Dave Lindorff | This Can't Be Happening! - TRANSCEND Media Service, 3 Aug 2020
1 Aug 2020 – Unsung Heroes of Los Alamos – As we look back at the grim 75th anniversary of those three first nuclear bombs exploded by the US, we should admit a debt of gratitude to those spies at Los Alamos who kept the US from committing an atrocity that humanity would have never forgiven, and for giving us this amazing three-quarters of a century of no nuclear or world war.
→ read full article
---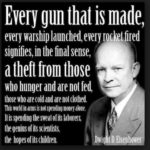 Time to Call out US Militarism for What It Is: The Key Threat to America's Security
Dave Lindorff | This Can't Be Happening! – Nation of Change, 15 Jan 2018
The evidence clearly shows that national security is far better achieved by intelligent diplomacy than by war.
→ read full article
---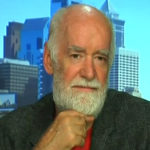 Yesterday's 'Shithole Countries' Can Become Classy Places, Donald, and Vice Versa
Dave Lindorff | This Can't Be Happening! – TRANSCEND Media Service, 15 Jan 2018
12 Jan 2018 – The Shit's Everywhere – Donald Trump referred to countries of Africa and the long-suffering island of Haiti as "shitholes." The truth is that yesterday's "shithole countries" often become today's modern success stories. Norway is a case in point.
→ read full article
---
WikiLeaks' Latest CIA Data Dump Undermines Case against Russia Election Hack
Dave Lindorff - CounterPunch, 13 Mar 2017
10 Mar 2017 – The so-called Deep State and Democratic Party campaign to demonize Russia for allegedly "hacking the US election," and delivering the country into the hands of Donald Trump suffered a huge and probably mortal blow this week with the release by WikiLeaks of over 7000 secret CIA documents disclosing secret CIA hacking technologies.
→ read full article
---
The Police State of America: 'Freedom's just another word…'
Dave Lindorff – TRANSCEND Media Service, 7 Oct 2013
There is one difference between China, the police state I lived in and reported on back in the 1990s, and the US police state of today. In China, everyone knows they are living in a totalitarian society. As it is, I no longer recognize the country I grew up in and in which I began my journalism career.
→ read full article
---
We Don't Gas Children, We Shred Them: Obama's Grotesque Hypocrisy over Cluster Munitions
Dave Lindorff - Counterpunch, 23 Sep 2013
Had the US attacked, primarily with a two- or three-day barrage of Tomahawk missiles, many of those rockets would likely have carried warheads containing BLU-97 cluster munitions, according to the United States Campaign to Ban Cluster Munitions — cluster bombs that would have assuredly killed or maimed many Syrian children.
→ read full article
---
Is Naomi Wolf Working for the NSA?
Dave Lindorff, This Can't Be Happening – TRANSCEND Media Service, 24 Jun 2013
Just wondering…
I hate to do this, but I feel obligated to share, as the story unfolds, my creeping concern that the writer Naomi Wolf is not whom she purports to be, and that her motive in writing an article on her public Facebook page speculating about whether National Security Agency leaker Edward Snowden might actually be still working for the NSA, could be to support the government's effort to destroy him.
→ read full article
---
US Supreme Court Confirms Ruling Lifting Mumia Abu-Jamal's Death Penalty
Dave Lindorff - This Can't Be Happening, 31 Oct 2011
The choice belongs to Seth Williams, the district attorney of Philadelphia, now that the U.S. Supreme Court has decided, today [11 Oct 2011], on its second time around dealing with the issue, not to overturn the decision of a three-judge panel of the Third Circuit Court of Appeals, which had, on orders of the Supreme Court, reheard, reconsidered and reaffirmed its earlier decision upholding the tossing out of Abu-Jamal's death sentence by a lower federal district court.
→ read full article
---
Toxic Intervention: Are NATO Forces Poisoning Libya with Depleted Uranium as They 'Protect' Civilians?
Dave Lindorff – This Can't Be Happening, 4 Apr 2011
President Obama's criminal launch of an undeclared and Congressionally unauthorized war against Libya may be compounded by the crime of spreading toxic uranium oxide in populated areas of that country.
→ read full article
---
The Idiocy and Hubris of Engineers: Will GE Get Whacked for the Catastrophic Failure of its Nuke Plants in Fukushima?
Dave Lindorff - This Can't Be Happening, 21 Mar 2011
GE, the company that boasts that it "brings good things to life," was the designer of the nuclear plants that are blowing up like hot popcorn kernels at the Fukushima Dai-ichi generating plant north of Tokyo that was hit by the double-whammy of a 9.0 earthquake and a huge tsunami.
→ read full article
---
Round Two: Third Circuit Court Panel Re-Hears Issue of Abu-Jamal's Death Penalty on Orders of Supreme Court
Dave Lindorff – This Can't Be Happening, 15 Nov 2010
The three-decades-long murder case of Philadelphia journalist Mumia Abu-Jamal, who has sat in solitary in a cramped cell on Pennsylvania's death row for 28 years fighting his conviction and a concerted campaign by the national police union, the Fraternal Order of Police, to execute him, was back in court Tuesday, with a three-judge federal Appeals Court panel reconsidering its 2008 decision backing the vacating of his death sentence, on orders of the US Supreme Court.
→ read full article
---
DID U.S. FORCES EXECUTE KIDS IN AFGHANISTAN?
Dave Lindorff - OpEdNews, 10 Jan 2010
The apparent mass murder of Afghan schoolchildren, including one as young as 11, by U.S.-led troops, was virtually blacked out in the American media.The Taliban suicide attack that killed a group of CIA agents in Afghanistan was big news in the U.S. over the past week. The attack took place on a base that was […]
→ read full article
---
DEPLETED URANIUM WEAPONS: DEAD BABIES IN IRAQ AND AFGHANISTAN ARE NO JOKE
Dave Lindorff, 28 Oct 2009
The horrors of the US Agent Orange defoliation campaign in Vietnam, about which I wrote on Oct. 15, could ultimately be dwarfed by the horrors caused by the depleted uranium weapons which the US began using in the 1991 Gulf War (300 tons), and which it has used much more extensively–and in more urban, populated […]
→ read full article
---