Articles by Dewi Zarni
We found 2 results.
---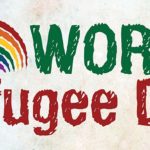 Defining Refugees in the Era of Climate Displacement
Dewi Zarni | BIMI at UC Berkeley - TRANSCEND Media Service, 2 Aug 2021
27 Jul 2021 – July 28th marks the 70th anniversary of the 1951 UN Refugee Convention. This historic document, signed by 149 nation-states, defines refugees as those with a well-founded fear of persecution if returned to their country of origin on the basis of their "race, religion, nationality, membership of a particular social group, or political opinion." It also outlines the rights afforded to refugees.
→ read full article
---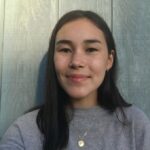 The End of the World (as we know it)
Dewi Zarni | Medium - TRANSCEND Media Service, 26 Jul 2021
In many ways, depression is a natural response to the circumstances. My childhood was fundamentally shaped by protests, school projects on global warming, and dinnertime conversations about rising sea levels. Our generation is the first to grow up at a time when the existence of climate change is no longer the subject of debate. We are also the last with any chance of mitigating its effects.
→ read full article
---