Articles by Elias Marat
We found 2 results.
---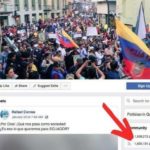 Facebook Removes Page of Ecuador's Former President on Same Day as Assange's Arrest
Elias Marat | The Mind Unleashed – TRANSCEND Media Service, 15 Apr 2019
11 Apr 2019 – Facebook has unpublished the page of Ecuador's former president, Rafael Correa. The removal of his page for violating Facebook's "community standards" is an unprecedented move, and the former statesman is the most high-profile public political figure to ever be removed from the social platform–placing him in the same unlikely category as right-wing conspiracy theorist and broadcaster Alex Jones.
→ read full article
---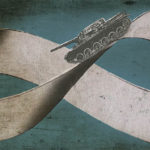 Blood Money: Meet the Top 20 Companies Profiting from Endless War
Elias Marat | The Mind Unleash – TRANSCEND Media Service, 11 Mar 2019
4 Mar 2019 – U.S. arms expenditures rose by $9.6 billion, driving the global rise and further consolidating the status of the United States as the world's top spender on the military–by far. The U.S. spending on war is rooted in post-World War II "new Pentagon capitalism" that eventually became known as the military-industrial complex.
→ read full article
---