Articles by Emanuel E. Garcia, M.D.
We found 2 results.
---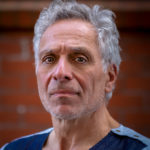 The Responsibility of Choice
Emanuel E. Garcia, M.D. – TRANSCEND Media Service, 18 Jul 2022
July 2022 – If there is a silver lining to the catastrophic Covid experience for us here in New Zealand it is the very clear and indisputable exposure of the political establishment.  The green clean smiling benevolent face of the New Zealand government is nothing more than a mask behind which is harsh dictatorial mien of a government that feels no need to answer to the needs of the people it purports to govern.
→ read full article
---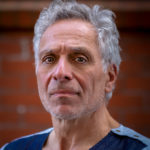 Submission to the Disability Rights Commission of New Zealand: COVID Vaccination Mandates
Emanuel E. Garcia, M.D. – TRANSCEND Media Service, 18 Apr 2022
13 Apr 2022 – I and my colleagues in the New Zealand Doctors Speaking Out for Science would be happy to participate in a debate with the government ministries on the scientific and ethical points in this submission. To date the government has ignored our pleas for transparency and dialogue, opting to represent itself, incredibly enough, as a 'single source of truth.' This position is as ludicrous as it is harmful.
→ read full article
---