Articles by European Parliament
We found 2 results.
---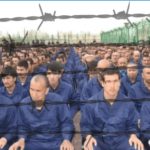 EU: China Must Close Its "Re-Education Camps" for Uyghurs in Xinjiang, Meps Say
News | European Parliament – TRANSCEND Media Service, 30 Dec 2019
19 Dec 2018 – MEPs express serious concern about China's repression of the Uyghurs and call on the Chinese government to close the "re-education camps" in Xinjiang immediately.
• Torture, digital surveillance and arbitrary detentions without any charge
• Harassment of Uyghurs abroad
• Call on Council to adopt targeted sanctions and freeze assets
→ read full article
---
Plastic Waste: EU Parliament Sounds the Alarm
European Parliament – TRANSCEND Media Service, 20 Jan 2014
The most hazardous plastics and certain plastic bags should be banned by 2020, as part of an EU strategy to reduce plastic waste in the environment, says the European Parliament in a resolution voted on Tuesday [14 Jan 2014]. The EU should also introduce binding plastic waste recycling targets, MEPs add.
→ read full article
---