Articles by Evelin Lindner
We found 2 results.
---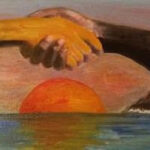 The Coronavirus Pandemic as Opportunity in the Midst of Suffering: For a Future of Global Solidarity
Dr. Evelin Lindner | Human Dignity and Humiliation Studies – TRANSCEND Media Service, 4 May 2020
2 Apr 2020 – Where do we stand, as humankind? We have dug ourselves into a multitude of perilous crises, both despite and because of what we call progress or economic growth. In service of profit, we practice strategies of development that shred our social fabric while simultaneously plundering our planet – fuelling a toxic combination of sociocide and ecocide that leads to intractable cycles of systemic humiliation. The coronavirus pandemic is one manifestation of this dire predicament.
→ read full article
---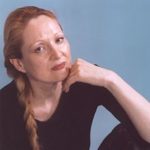 33rd Annual Conference of Human Dignity and Humiliation Studies
Evelin Lindner | HDUS – TRANSCEND Media Service, 14 Oct 2019
Our 33rd Annual Human DHS Dignity Conference in Brasil was unlike any other we had before! The conference took place at the time when the Amazon had just been set on fire (starting for full on 10th August 2019) and everyone was in a state of anxiety, alarm, and emergency. — A 'Caravan' conference titled 'Cultivating Good Living Amazon: Nurturing Solidarity with Mother Earth'
→ read full article
---