Articles by Gabriel Lemos
We found 2 results.
---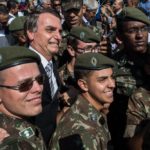 Brazilian Armed Forces Conduct Unprecedented Military Exercises Amid US Threats to Venezuela
Gabriel Lemos | WSWS - TRANSCEND Media Service, 2 Nov 2020
2 Nov 2020 – Bolsonaro's Foreign Ministry last Friday [30 Oct] classified as "secret" cables about Pompeo's trip to Brazil, which took place during war games in Brazil and Colombia. Since coming to power at the beginning of last year, the Brazilian government of fascistic President Jair Bolsonaro has aligned itself with the US regime-change operation in Venezuela.
→ read full article
---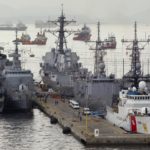 Brazil, U.S. and 20 Other Countries Carry Out Military Exercise in the Amazon
Gabriel Lemos | WSWS – TRANSCEND Media Service, 11 Dec 2017
6 Dec 2017 – Military units from 20 countries, including Peru and Colombia, as well as the US, Germany and Japan, participated in military exercises dubbed Amazonlog 2017. Coordinated by the Brazilian military command, they marked the first such international war games in Brazil's strategically sensitive Amazon region.
→ read full article
---