Articles by Gideon Levy and Alex Levac
We found 2 results.
---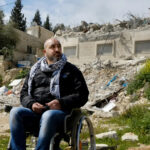 For the Sixth Time, Israel Razes a Disabled Palestinian's Home
Gideon Levy and Alex Levac | Haaretz - TRANSCEND Media Service, 8 Mar 2021
Mar 2021 – A disabled man watches as a bulldozer demolishes his home. There's no way for Palestinians to build legally on their own land in Isawiyah. Almost all the construction there has been illegal, but the Jerusalem Municipality has chosen to single out this man.
→ read full article
---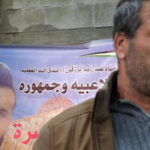 Even for the West Bank, This Is a Shocking Story
Gideon Levy and Alex Levac | Haaretz – Reader Supported News, 1 Apr 2019
A young Palestinian's attempt to help a stranger shot by Israeli troops costs him his life
→ read full article
---