Articles by Harvey Wasserman
We found 12 results.
---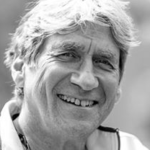 The Once-Proud New Yorker Soils Itself in Radioactive Offal
Harvey Wasserman | Reader Supported News - TRANSCEND Media Service, 22 Feb 2021
21 Feb 2021 – Graced by its signature brand of droll, sophisticated cartooning, the magazine's exquisitely edited screeds have reliably delivered profound analyses of the world's most pressing issues. But in a breathless, amateurish pursuit of atomic energy, the editorial staff has leapt into a sad sinkhole of radioactive mediocracy.
→ read full article
---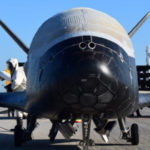 Trump's Space Force: Military Profiteering's Final Frontier
Harvey Wasserman - Reader Supported News, 23 Jul 2018
21 Jul 2018 – Of all the many, many terrible things the Trump Administration is doing, opening space to war will be the most destructive. The heavens are going to be littered with radioactive debris.
→ read full article
---
How Nuclear Power Causes Global Warming
Harvey Wasserman - Reader Supported News, 26 Sep 2016
Supporters of nuclear power like to argue that nukes are the key to combatting climate change. Here's why they are dead wrong. Every day, large reactors like the two at Diablo Canyon, California, individually dump about 1.25 billion gallons of water into the ocean at temperatures up to 20 degrees Fahrenheit warmer than the natural environment.
→ read full article
---
America's Astounding Human Rights Hypocrisy in Cuba
Harvey Wasserman - Reader Supported News, 28 Mar 2016
Maybe our elected officials should cease their hypocritical yapping about the human rights situation in Cuba until they come clean about what's happening here in the United States. The idea of the United States lecturing Cuba or any other country on this planet about human rights comes down somewhere between embarrassing and nauseating. Consider:
→ read full article
---
Fukushima's 4th Anniversary Brings Hope Amidst Radioactive Ruins as Renewable Energy Revolution Soars
Harvey Wasserman, EcoWatch – TRANSCEND Media Service, 16 Mar 2015
11 Mar 2015 – Fukushima's Anniversary Should Remind Us Nuclear Power Poses Threat to Human Survival – The catastrophe that began at Fukushima four years ago today is worse than ever. But the good news can ultimately transcend the bad—if we make it so.
→ read full article
---
Fukushima's Children Are Dying
Harvey Wasserman, EcoWatch – TRANSCEND Media Service, 7 Jul 2014
More than 48 percent of some 375,000 young people—nearly 200,000 kids—tested by the Fukushima Medical University near the smoldering reactors now suffer from pre-cancerous thyroid abnormalities, primarily nodules and cysts. The rate is accelerating.
→ read full article
---
50 Reasons We Should Fear the Worst from Fukushima
Harvey Wasserman, EcoWatch – TRANSCEND Media Service, 10 Feb 2014
Fukushima's missing melted cores and radioactive gushers continue to fester in secret. Japan's harsh dictatorial censorship has been matched by a global corporate media blackout aimed—successfully—at keeping Fukushima out of the public eye. But that doesn't keep the actual radiation out of our ecosystem, our markets … or our bodies.
→ read full article
---
Japan's New 'Fukushima Fascism'
Harvey Wasserman, EcoWatch – TRANSCEND Media Service, 16 Dec 2013
The site has been infiltrated by organized crime. There are horrifying signs of ecological disaster in the Pacific and human health impacts in the U.S. But within Japan, a new State Secrets Act makes such talk punishable by up to ten years in prison.
→ read full article
---
The World Community Must Now Take Charge at Fukushima
Harvey Wasserman – The Free Press, 23 Sep 2013
There is no excuse for not acting. All the resources our species can muster must be focussed on the fuel pool at Fukushima Unit 4. Some 400 tons of spent fuel in a badly damaged pool perched 100 feet in the air and resting on a badly damaged building that is tilting, sinking and could easily come down, could spew out more than 15,000 times as much radiation as was released at Hiroshima.
→ read full article
---
The Fukushima Nightmare Gets Worse
Harvey Wasserman – The Progressive, 12 Aug 2013
Just when it seemed things might be under control at Fukushima, we find they are worse than ever. Immeasurably worse. Massive quantities of radioactive liquids are now flowing through the shattered reactor site into the Pacific Ocean. And their make-up is far more lethal than the "mere" tritium that has dominated the headlines to date. Tepco has all but admitted it cannot control the situation.
→ read full article
---
At the Brink of Apocalyptic Terror: Fukushima Continues to Spew Its Darkness
Harvey Wasserman - CounterPunch, 29 Jul 2013
Radiation leaks, steam releases, disease and death continue to spew from Fukushima and a disaster which is far from over. Its most profound threat to the global ecology—a spent fuel fire—is still very much with us.
→ read full article
---
Is Fukushima Now Ten Chernobyls into the Sea?
Harvey Wasserman – Common Dreams, 30 May 2011
New readings show levels of radioisotopes found up to 30 kilometers offshore from the on-going crisis at Fukushima are ten times higher than those measured in the Baltic and Black Seas during Chernobyl. Fukushima's owner, the Tokyo Electric Power Company, has confirmed that fuel at Unit One melted BEFORE the arrival of the March 11 tsunami. This critical revelation confirms that the early stages of that melt-down were set in motion by the earthquake that sent tremors into Japan from a relatively far distance out to sea.
→ read full article
---