Articles by Hassina Mechaï
We found 1 results.
---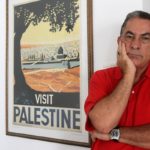 Israeli Journalist Gideon Levy: 'The Deal of the Century Is the Joke of Century'
Hassina Mechaï – The Middle East Monitor, 27 May 2019
25 May 2019 – The Most Hated Man in Israel – Some call Gideon Levy Israel's conscience, others would rather insult him. Levy is a whistleblower. He would probably hate to be described as such. He is a journalist, and now a columnist at Israeli English daily Haaretz. He is also a board member there. Every week, his columns contradict the nationalist and religious ideology of those in power.
→ read full article
---