Articles by Institute for Policy Studies
We found 6 results.
---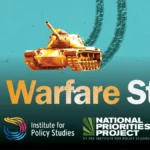 USA: $1.1 Trillion – or 62% – of the Federal Budget Spent on Militarism and War
Institute for Policy Studies - TRANSCEND Media Service, 29 May 2023
May 24, 2023 – "When we invest so heavily in militarism at home and abroad, we deprive our own communities and people of solutions to problems that pose immediate security threats."
→ read full article
---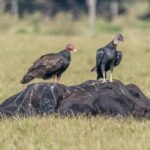 Net Worth of US Billionaires Has Soared by $1 Trillion to Total of $4 Trillion Since Pandemic Began
Americans for Tax Fairness and The Institute for Policy Studies | Global Research - TRANSCEND Media Service, 14 Dec 2020
10 Dec 2020 – The collective wealth of America's 651 billionaires has jumped by over $1 trillion since roughly the beginning of the COVID-19 pandemic to a total of $4 trillion at market close on Monday, December 7, 2020. Wealth increase in 9 months exceeds $908 billion cost of Covid relief package GOP has stalled as too costly.
→ read full article
---
The Israeli-Palestinian Peace Process Is Over – What's Needed Now Is a Boycott
Mike Merryman-Lotze | OtherWords, Institute for Policy Studies – TRANSCEND Media Service, 10 Apr 2017
With the U.S. now firmly in the pro-settler camp, nonviolent campaigns to impose a cost on Israel's occupation matter more than ever. The White House is creating new problems in Israel-Palestine, but ordinary people can start setting things right.
→ read full article
---
Nuclear Tuna and NPR's Trivialization
Robert Alvarez – Institute for Policy Studies, 4 Jun 2012
Yesterday [30 May 2012], National Public Radio (NPR) ran a story asserting that cesium-137 from the Fukushima nuclear accident found in Bluefish tuna on the west coast of the U.S. is harmless. It's not harmless. The Fukushima nuclear accident released about as much cesium-137 as a thermonuclear weapon with the explosive force of 11 million tons of TNT. In the spring of 1954, after the United States exploded nuclear weapons in the Marshall Islands, the Japanese government had to confiscate about 4 million pounds of contaminated fish.
→ read full article
---
What about the Woman Strauss-Kahn Allegedly Raped?
Tiffany Williams – Institute for Policy Studies, 23 May 2011
She deserves compassion as the global punditocracy conjectures about what's going happen to the IMF without that French "rockstar" at its helm.
→ read full article
---
On the Brink of Meltdown: The Fukushima Nuclear Power Plant
Robert Alvarez – Institute for Policy Studies, 14 Mar 2011
In the aftermath of the largest earthquake to occur in Japan in recorded history, 5,800 residents living within five miles of six reactors at the Fukushima nuclear station have been advised to evacuate and people living within 15 miles of the plant are advised to remain indoors. Plant operators haven't been able to cool down the core of one reactor containing enormous amounts of radioactivity because of failed back-up diesel generators required for the emergency cooling.
→ read full article
---