Articles by Ivana Milojević
We found 2 results.
---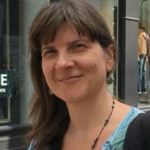 Minimizing Conflicts amidst the Covid-19 Pandemic
Ivana Milojević | Journal of Future Studies - TRANSCEND Media Service, 24 Aug 2020
The critical importance of enhancing our conflict resolution capacities. As COVID-19 races around the world, we can anticipate further increases in conflicts. Indeed, psychologists and humanitarian organizations have already posted some helpful guidelines as to how to defuse intra- and inter-personal conflicts.
→ read full article
---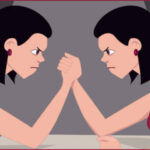 Who Is Right, Lyn or Pam? Using Conflict Resolution Scenario Methods to Resolve an Organisational Conflict
Ivana Milojević | Journal of Futures Studies – TRANSCEND Media Service, 24 Feb 2020
11 Feb 2020 – Lyn and Pam (names have been changed) are co-workers in an Australian organisation. They are in the middle of a conflict that has been brought to their director's attention. The director is not sure whether to engage with this conflict, as it appears rather trivial. Like most people do when it comes to conflicts, the director is hoping that the quarrel will dissipate and disappear on its own. Also like most people, she habitually uses a style of conflict resolution that she learned in her family of origin; she applies it to all conflicts, regardless of the context.
→ read full article
---