Articles by Jalal Abukhater
We found 3 results.
---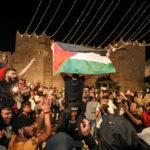 Israel Is Trying Hard to Erase Jerusalem's Palestinians
Jalal Abukhater | Al Jazeera - TRANSCEND Media Service, 10 May 2021
4 May 2021 – And it has made colonial violence a permanent feature of Palestinian lives in the holy city.
→ read full article
---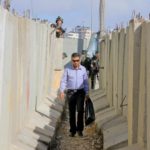 Palestine's Other Open-Air Prison
Jalal Abukhater – Al Jazeera, 18 Feb 2019
13 Feb 2019 – Under a debilitating siege for more than a decade, Gaza has been rightfully declared the biggest open-air prison in the world. But there is another, similar, prison in Palestine that is less obvious because it suffers from a different kind of siege, undeclared and indirect: the West Bank. Every Palestinian who resides there and holds official Palestinian identification papers is a prisoner in their own home. Here is what a West Bank Palestinian resident has to go through every time s/he tries to get out of home.
→ read full article
---
The Side of Jerusalem the New York Times Ignores
Jalal Abukhater – The Electronic Intifada, 11 Aug 2014
4 Aug 2014 – I found the idea of watching a "day in the life" in such a bubble of privilege absolutely revolting. Jewish-Americans live comfortably in Jerusalem, while the city is made a living hell for us Palestinian "residents."
→ read full article
---