Articles by Jeremy Corbyn
We found 2 results.
---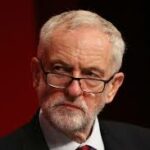 Rohingya Refugees Are Being Ignored
Jeremy Corbyn | Al Jazeera - TRANSCEND Media Service, 9 Nov 2020
2 Nov 2020 – Those of us that spoke up for Aung San Suu Kyi when she was under house arrest will also speak up for the Rohingya people. There are approximately one million Rohingya refugees in Bangladesh who have been driven out of their homes in Myanmar. The world must better support the Rohingya, and address the politics of why they have sought refuge in the first place.
→ read full article
---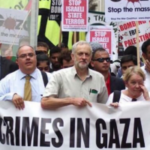 The West Is Turning a Blind Eye to the Gaza Massacre
Jeremy Corbyn | Facebook – TRANSCEND Media Service, 11 Jun 2018
5 Jun 2018 – The UK Government's decision not to support either a UN Commission of Inquiry into the shocking scale of killings of civilian protesters in Gaza, or the more recent UN resolution condemning indiscriminate Israeli use of force – and calling for the protection of Palestinians – is morally indefensible.
→ read full article
---