Articles by John Dear
We found 9 results.
---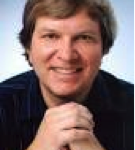 MLK: The Year of "Nonviolence or Non-Existence"
Rev. John Dear | PeaceVoice – TRANSCEND Media Service, 15 Jan 2018
It was early 1968. Since the previous spring Martin Luther King, Jr. had been pursuing a course that for many was unthinkable. He had deliberately connected the dots between the movement for civil rights and the struggle to end the war in Vietnam, and had paid the price.
→ read full article
---
Taking a Stand at Standing Rock
Rev. John Dear | PeaceVoice – TRANSCEND Media Service, 14 Nov 2016
If the Standing Rock campaign is able to stop or reroute the pipeline, it will do so because of their steadfast nonviolence and the strong movement that has grown up around them. But like every grassroots movement of nonviolence, they need help and are asking for it. Everyone can get involved to help build this movement, support their nonviolence, and reach that good outcome and transformation.
→ read full article
---
The Life and Death of Daniel Berrigan
John Dear – The Huffington Post, 9 May 2016
Dan was my greatest friend and teacher, for over thirty five years. We traveled the nation and the world together; went to jail together; and I edited five books of his writings. But all along I considered him one of the most important religious figures of the last century, right alongside with Gandhi, Martin Luther King, Jr., Thomas Merton, Dorothy Day and his brother Philip.
→ read full article
---
The Church's Turn toward Nonviolence
Fr. John Dear, PeaceVoice – TRANSCEND Media Service, 25 Apr 2016
For the last 1700 years, as we all know, Christians have waged war, led crusades, burned women at the stake, systematically persecuted Jews and Muslims, kept millions of people as slaves, ran concentration camps, blessed conquest, prayed for successful bombing raids, and built and used nuclear weapons. Throughout Catholic history, Jesus' teachings of nonviolence were rarely discussed, much less implemented.
→ read full article
---
Building New "Nonviolent Cities"
John Dear, PeaceVoice – TRANSCEND Media Service, 21 Mar 2016
Each city will be summoned to address its violence in all its aspects, structures, and systems; to connect the dots between its violence; and to pursue a more holistic, creative, city-wide nonviolence, where everyone together is trying to practice nonviolence, promote nonviolence, teach nonviolence and institutionalize nonviolence on the local level.
→ read full article
---
An Eye for an Eye Makes the Whole World Blind
John Dear, Peace Voice – TRANSCEND Media Service, 30 Nov 2015
To start paying for nonviolent solutions, we can close all our nuclear weapons plants, disarm our nuclear arsenal, and allocate those many billions of dollars to the many problems we face in the world. We have spent some seven trillion dollars on nuclear weapons since Hiroshima. It's time we instead spent serious money on nonviolent conflict resolution instead.
→ read full article
---
The Facts Are In: Nonviolent Resistance Works
John Dear S.J., National Catholic Reporter – TRANSCEND Media Service, 22 Oct 2012
"Nonviolence is fine as long as it works," Malcolm X once said. Recently, Columbia University Press published an extraordinary scholarly book that proves how nonviolence works far better as a method for social change than violence. This breakthrough book demonstrates that Gandhi was right, that the method of nonviolent resistance as a way to social change usually leads to a more lasting peace while violence usually fails.
→ read full article
---
Remembering Sister Anne Montgomery
Rev. John Dear – Common Dreams, 3 Sep 2012
One of the legends in the U.S. peace movement, Sister Anne Montgomery, died this week [31 Aug 2012] in California. A member of the Religious of the Sacred Heart, she spent over three years in prison for many civil disobedience actions against war, including seven plowshares anti-nuclear disarmament actions; many years teaching in Harlem, and many years living with the Christian Peacemaker Team in Hebron, Palestine-Israel.
→ read full article
---
LOVING OUR ENEMIES, THE PEOPLE OF IRAN
John Dear, 20 Mar 2009
I had hoped to join a recent peace delegation headed late February for the maligned nation of Iran, but was unable to make it. In the end, only six of the twenty delegates received visas. Among those who did go were my friends David Hartsough and Father Louie Vitale, OFM. They returned brimming with fondness, […]
→ read full article
---